Garden Dialogues 2020: Natchitoches, LA - POSTPONED

Garden Dialogues 2020: Natchitoches, LA - POSTPONED
Garden Dialogues 2020: Natchitoches, LA - POSTPONED
Out of an abundance of caution, this event has been postponed. Thank you for your patience as we work to reschedule it.  Please check back for the rescheduled date.
This rural ten-acre parcel on the banks of the Cane River south of Natchitoches was once a cotton field—a property that had been in the owner's family for generations. CARBO was retained to prepare an overall concept, master plan, design development, construction documents, and project administration. This eight-year process would involve planning for a new residence and outbuildings using specified program requirements for the architectural vocabulary and historical land-use patterns similar to those found along the Cane River.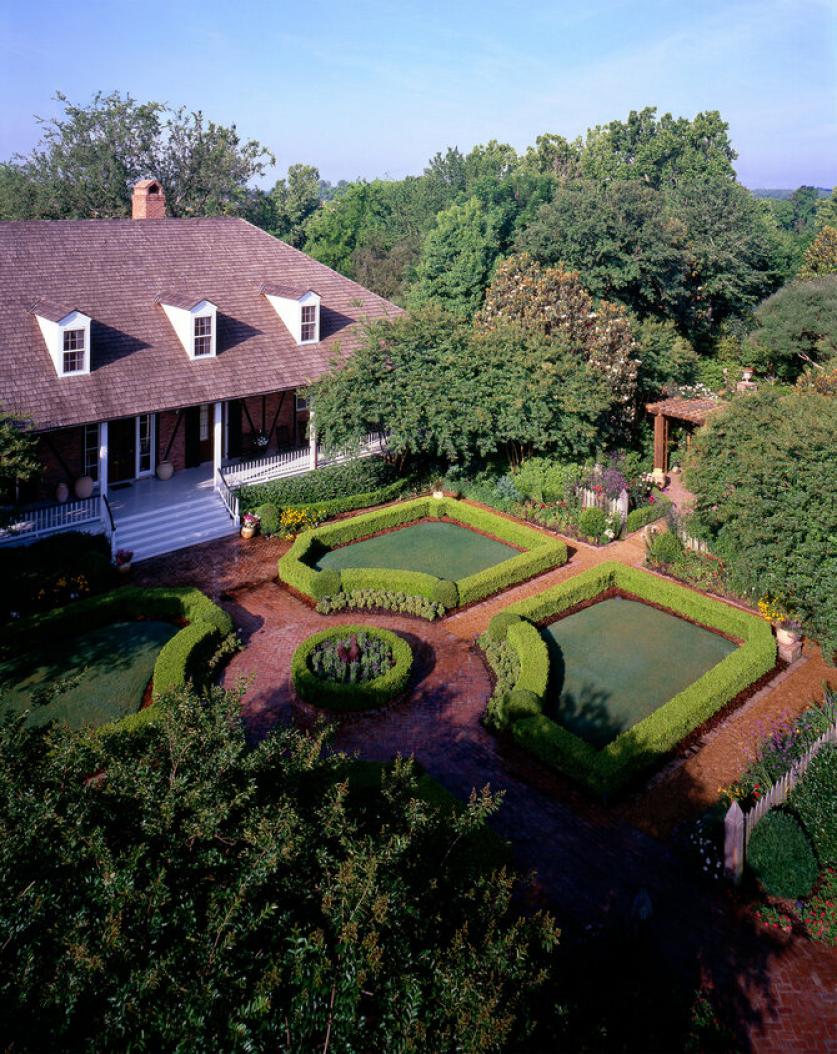 The owners emphasized the importance of the exterior spaces as the determinant for architectural placement because of their interest in gardening and their respect for the local environment's multicultural heritage. Land uses included orchards, vegetable and herb gardens, along with perennial plantings and rose and camellia gardens.
The residence, with a characteristic central hall and deep front and rear galleries, is sited such that all rooms take advantage of different river views; secondary structures relate to the residence's interior uses and create exterior garden rooms. Regional design forms and the use of local reclaimed building materials satisfied the client's requirements for indigenous Creole architecture and immediately achieved an "aged" appearance.
Some areas, such as the fern glade, developed incrementally over the last twenty years as part of a larger ten-acre garden. Existing low areas were used as bogs and rain gardens for the upper terrace garden's overall drainage. Mulch paths weave artfully through the entire glade, revealing slopes, bogs, ferns, and native Louisiana Iris as a gesture to what was once the river's edge. Shaded canopy areas were created with ambitious mass plantings of cypress, red maple, birch, sycamore, and elm.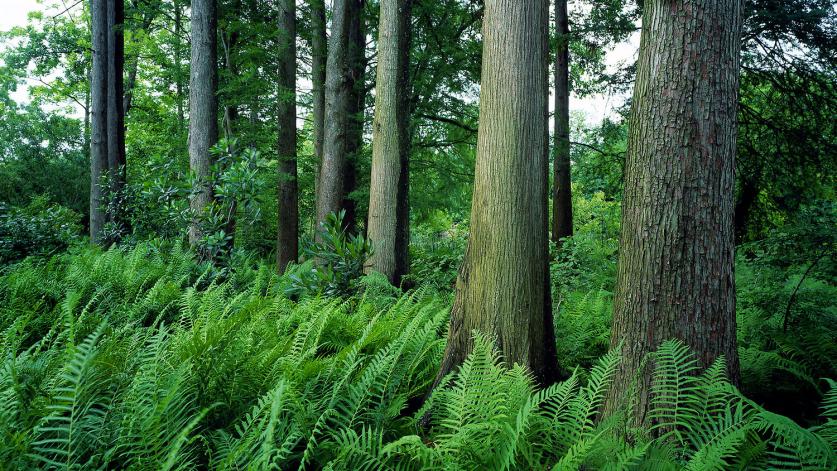 The powerful beauty of this garden is reinforced by the simplicity of its design—not only as a garden destination defined by nature, but also as a working landscape where eroding slopes are stabilized, stormwater is retained and filtered before overflowing to the river, and habitat is created for an abundance of regional wildlife, including herons, egrets, and hawks, as well as various species of reptiles and amphibians.
This Garden Dialogue will be led by landscape architect Jeffrey K. Carbo, PLA, FASLA.
Lunch will be served.
3.0 LA CES™ professional development hours will be available to attendees.