Sandra Youssef Clinton, FASLA

Sandra Youssef Clinton, FASLA
Sandra Youssef Clinton, FASLA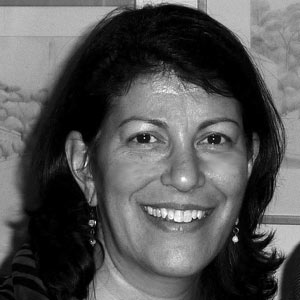 Sandra Youssef Clinton, FASLA, is a native Washingtonian, who received her Plant Science and Horticulture degrees from the University of Delaware, and her MLA from the University of Virginia.  Ms. Clinton is President of Clinton & Associates Landscape Architects, and has practiced her profession for over thirty years. Since 1998, Clinton & Associates has been an award winning firm offering a full range of design and construction administration services for residential, commercial, institutional and public clients. Of import to Clinton & Associates is the intentional integration of human-articulated designs into the natural landscape, capturing the spirit of each place while gently inserting designed uses. In the end, one experiences personalized, human-scale spaces, overlaid with painterly, swaying landscapes. Prior to establishing C&A, Ms. Clinton was a lead designer with Oehme, van Sweden & Associates.
Some of Ms. Clinton's design accomplishments can be seen at the USFWS National Training Center in Shepherdstown, West Virginia; the Bethesda, Maryland campus of the National Institutes of Health; The Smithsonian Institution's National Zoo; and at hundreds of private estates and gardens around the country. Currently she and her team are working on a 23-acre mixed-use development in Rockville, Maryland, where they are completing streetscape and park designs, major public fountains and play spaces, and extensive public art installations.
Ms. Clinton lectures frequently on design and the use of plants in designed landscapes, and has taught and lectured extensively at George Washington University, Catholic University, The University of Maryland, The National Arboretum, the New York Botanic Garden, the Chicago Botanic Garden, and the Indianapolis Museum of Art.