Nina S. Roberts, Ph.D.
Professor, Department of Recreation, Parks, & Tourism, San Francisco State University
Director, Pacific Leadership Institute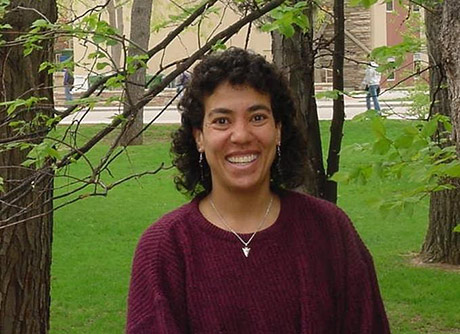 A dynamic educator and well-known speaker, Nina S. Roberts, Ph.D., is a professor in the department of Recreation, Parks, & Tourism at San Francisco State University. She is a Fulbright Scholar and experiential educator whose social science research in cultural diversity and parks has been vital to public land managers and community partners. Dr. Roberts is also director of the Pacific Leadership Institute, an outdoor adventure program in partnership with the Golden Gate National Recreation Area, serving over 10,000 people each year. A native New Yorker, Dr. Roberts grew up with multiculturalism and her relationship to parks as part of her DNA. Her parents were interracially married in the 1950s when this was illegal and forbidden in many states across the country. Nina travels nationwide speaking about cultural diversity in relation to parks and protected areas. She has received a variety of distinguished honors and awards for her work and research; and her perspectives on diversity, national parks and use/non-use of public lands have been widely shared through interviews with CNN.com, Boston Globe, L.A. Times, NBC News Bay Area, New America Media, The New York Times, and Public Radio International. She is featured in the landmark book Black and Brown Faces in America's Wild Places and is well-published, including numerous journal articles and book chapters about social and environmental justice, women and girls outdoors, and youth leadership. Her work provides leaders, park managers and partners with ideas and resources needed to respond more effectively to changing demographics and social trends across the U.S.