Becca Hanson

Becca Hanson
Becca Hanson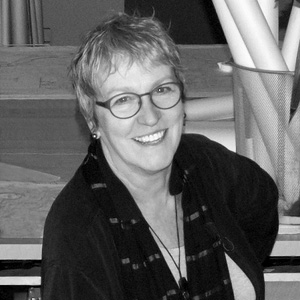 Becca Hanson, FASLA, has developed a widely recognized expertise in the planning and design of powerful places that convey stories linking us to our place in the natural world. As a landscape architect, she is adept at integrating a broad understanding of ecosystem dynamics and sustainable approaches with social psychology, policy planning, horticulture, and aesthetics. This has enabled her to pursue commissions that seek to celebrate the dynamic interactions among infrastructure, people, places, and perception that create the landscape of human experience.
Becca brings a well-developed set of communication, facilitation, and consensus-building skills to each project, helping to achieve a balance among potentially divergent program requirements, design components, and stakeholder groups. These skills have been invaluable in serving repeat clients by promoting productive discussion, decision-making, and action, as well as in building a shared understanding of the special opportunities and potential within each group and project.
Statement: Cornelia is one of those people who clearly falls into the camp of being endlessly curious and never defensive of what she doesn't know. Her grace, her enthusiasm for others and for the work that we are all engaged in, and her fearlessness in working to find the right answers have given me the courage to get up and do what needed to be done. The patience and support she gave me when I was a young landscape architect working on a project with her and Arthur Erickson is an experience I'll never forget.