Congress Passes Bill Supporting Land & Water Conservation Fund

Congress Passes Bill Supporting Land & Water Conservation Fund
Congress Passes Bill Supporting Land & Water Conservation Fund
On February 27, 2019, the U.S. Congress passed a bipartisan public-lands bill to permanently authorize the Land and Water Conservation Fund (LWCF). Over the last decades, the fund has expanded access to outdoor recreational opportunities to communities across America. In its current form, the bill would also permanently ban mining on some 30,000 acres of public land just outside Yellowstone National Park. Wilderness protection would likewise be granted to 1.3 million acres in Utah, New Mexico, Oregon, and California, while less-stringent oversight would be applied to land in Montana and Washington State, with 370,000 acres to be withdrawn from mineral development. More than 200 miles of rivers in Connecticut and Massachusetts, and some 280 miles of river in Oregon, would be designated as wild, scenic, or recreational.
The fund's future was mired in doubt after efforts to permanently reauthorize it failed before a September 30, 2018, deadline had passed. According to The Hill, since the expiration deadline passed without action, public parks, pools, and playgrounds across the United States have been operating at a funding deficit accruing at an estimated $2.4 million per day.
Although there is overwhelming bipartisan support for the program, the LWCF has been under sustained attack from the Trump administration, with former Secretary of the Interior Ryan Zinke proposing an Interior Department budget for Fiscal Year 2019 that would drastically reduce monetary support for the program. Zinke had also recommended that revenues from mining and drilling on protected public lands and coastal waters be used to address the National Park Service (NPS) maintenance backlog.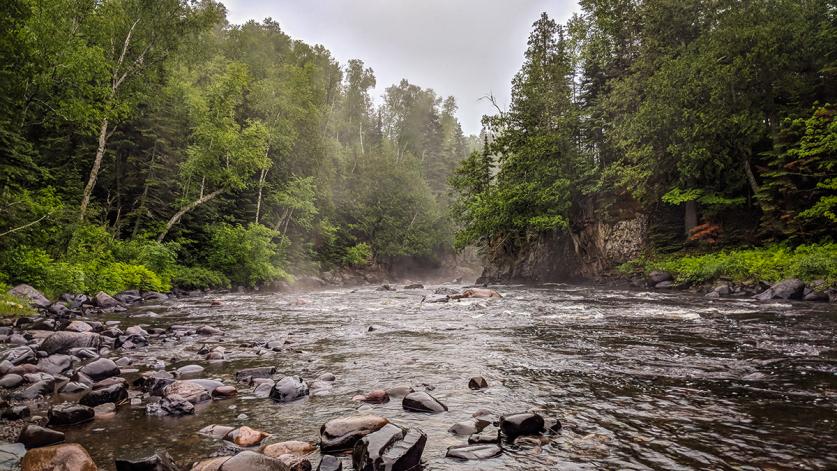 Established by an Act of Congress in 1964, the LWCF uses fees and royalties paid to the Bureau of Ocean Energy Management Regulation and Enforcement generated by offshore oil-and-gas drilling in federal waters. The funds are then invested in conservation and recreation projects to support federal and state assistance initiatives, as well as voluntary conservation efforts on private land.
The NPS' LWCF program is divided into two distinct funding categories: state grants and federal acquisition funds. The State and Local Assistance Program provides matching grants to state, local, and tribal governments for the development of recreational amenities. Within this category, the NPS' "Urban Agenda," initiated in 2015, led ten cities across the country to be identified for pilot projects to document urban recreational and historic resources. Of the ten, Philadelphia, New York, Boston, Baltimore, and Richmond were selected to be the focus of an ongoing collaboration between TCLF and the NPS. The Federal portion of the LWCF as administered by the NPS is used to acquire and protect significant cultural and historic landscapes, their associated settings, and vistas. The American Society of Landscape Architects has long supported efforts to maintain the LWCF, recently issuing a statement praising the bipartisan legislation. TCLF has also staunchly opposed the dismantling of protections from federally administered public land. Moreover, the Boundary Waters Canoe Area Wilderness in northeastern Minnesota, encompassing 1.1 million acres of clean water and unspoiled forests, was featured in TCLF's Landslide 2017: Open Season on Open Space after federal legislation was introduced that would have enabled mining leases to be issued and held in perpetuity.