Dale M. Jaeger

Dale M. Jaeger
Dale M. Jaeger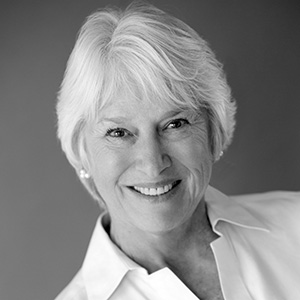 Inspired by the southern landscapes of her childhood, Dale Jaeger, FASLA, PLA, AICP, made a career through planning and design projects in the American South. After learning about the field of landscape architecture in her 20s, Ms. Jaeger earned her master's degree in landscape architecture from the University of Georgia. She began her career as a regional preservation planner in northeast Georgia. In 1984 she founded The Jaeger Company (TJC) and over the next 30 years, with a group of talented colleagues, completed projects focused on cultural, ecological, and civic landscapes, primarily for public-sector clients.
Her projects have highlighted the uniqueness of the region. In Charleston County, South Carolina, this included rice culture at Caw Caw Interpretive Park and Sea Island cotton cultivation at McLeod Plantation. At the Reynolda Estate in North Carolina, long-term efforts guided the restoration of the original designed landscape. Multiple assignments for the National Park Service included work along the Blue Ridge Parkway and at the Tuskegee Airmen National Historic Site. In 2014 TJC was sold and is now WLA Studio. Ms. Jaeger continues to work with the new firm. She became a Fellow of the American Society of Landscape Architects (ASLA) in 1999, and she serves the ASLA as a member of the Roster of Visiting Evaluators and has been a Fellows and Professional Awards juror.    
Statement: The Landscape Architecture Prize is a wonderful opportunity to enlighten the world about the field of landscape architecture. Sometimes I feel I am using similar words to those of Frederick Law Olmsted, Sr., as he promoted what was then a new profession. It is difficult to believe that after almost 160 years from the first use of the term "landscape architect," our profession remains misunderstood by many or, sadly, not known at all.  
I was pleased to see Roberto Burle Marx listed as someone who likely would have received the Oberlander Prize had it existed during his lifetime. A highlight of my career was visiting Roberto Burle Marx at his Sítio in Rio de Janeiro on two occasions. With my husband, Rob, we toured his greenhouses, watched him paint, saw his studio under construction, and, best of all, spent a Sunday afternoon with him, when he entertained us by singing opera. We have enjoyed the beauty of his Sítio on return visits after his death, as well as experiencing his work throughout the country while making many more trips to Brazil.
When in Brazil, if I say "Eu sou uma paisagista" (I am a landscape architect) to almost anyone, they immediately know the meaning. Maybe it's the association of Roberto Burle Marx with his most visible landscapes – the sidewalks of Portuguese stone along the beaches of Rio or the landscapes of Brasilia. I am confident that Oberlander Prize will increase the awareness of our profession.