Garden Dialogue 2021: Sagaponack, NY

Garden Dialogue 2021: Sagaponack, NY
Garden Dialogue 2021: Sagaponack, NY
All events will be subject to local guidelines on gatherings, including social distancing, wearing face coverings, and stay-at-home orders. Attendance is limited, not only to maximize the safety of those attending but to promote an intimate learning experience. If this event needs to be postponed to comply with local ordinances, registrants will be notified directly.  
As new owners of an historic farm property, this growing family yearned for outdoor experiences that preserved the homestead's spirit while making living outdoors a seamless part of their daily life.  They envisioned convivial alfresco dinners, unfussy yet welcoming entrances, a special place for guests, old-fashioned gardens, and places to sit where they could savor views of trees that exude character. To make these new spaces feel natural, Hollander Design Landscape Architects let the property's cherished landscape features – its majestic trees and ancient stone – to serve as both inspiration and anchor.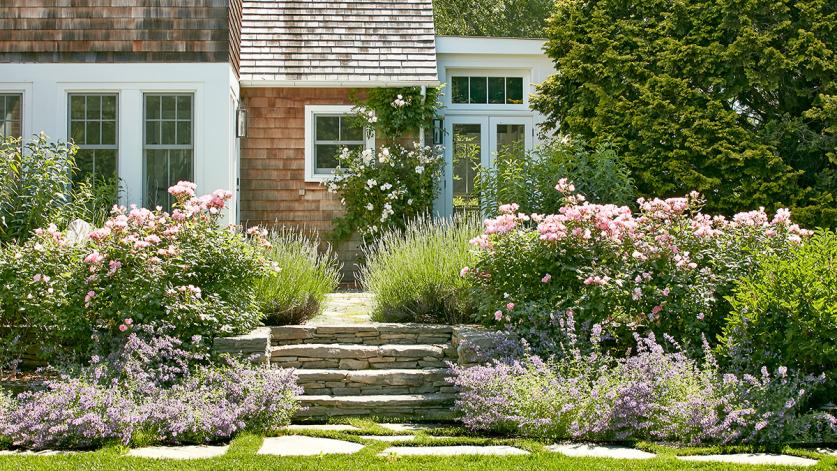 Like stars in a constellation, a series of mature specimen trees planted by earlier generations dotted the property. Hollander designed new gardens around these graceful, elder beeches and willows, allowing the dignity of these trees to become both view and destination. Closer to the house, a bosque of plane trees lightly shades a dining terrace. The placement of these shade-giving trees mimics old and new orchards on the property.  Working collaboratively with the architects Ike Kligerman Barkley, new vehicular and pedestrian entries serve the renovated house. Old stone, excavated on site, now forms new walls, stairs and pathways around the house, nestling it comfortably into the landscape.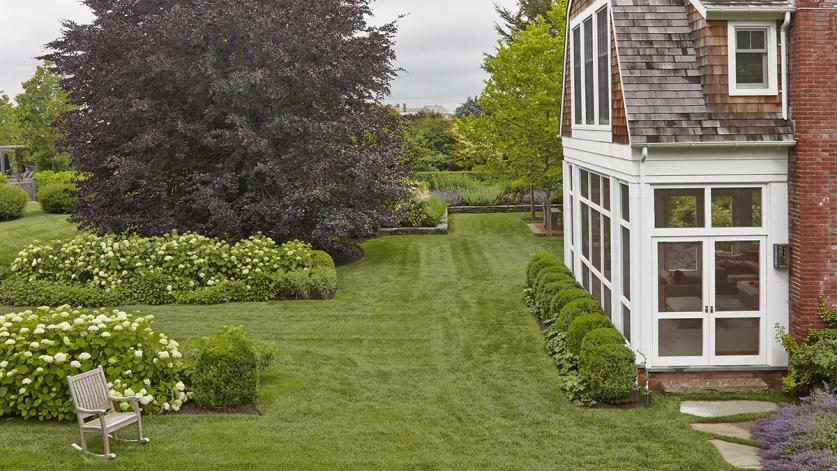 This garden is active, unpretentious and beloved. Informal seating scattered throughout the property takes advantage of the family's preferred spots, including this favorite: a salvaged, peak-roofed dog house resting perfectly beneath an arching branch of an aging Sophora tree.
This Garden Dialogue will be led by landscape architect Melissa Reavis.
2.0 LA CES™ professional development hours will be available to attendees, pending approval. 
Refund Policy 
Cancellations and Refunds will be granted according to the following schedule: 
Up to two (2) weeks in advance: 90% (Deduction represents administrative processing fees) 
Less than two (2) weeks in advance but up to seven (7) days prior: 70% 
No refunds will be made for cancellations seven (7) days prior to event 
No refunds will be made for "No Shows" (a person who registers for a program but who does not cancel registration or attend the program). 
Refunds will be processed as they are received or after the conclusion of the program, depending on the program date and when cancellation occurs. Refunds may take five (5) to seven (7) business days to process.