Garden Dialogues 2021: Fayetteville, GA

Garden Dialogues 2021: Fayetteville, GA
Garden Dialogues 2021: Fayetteville, GA
All events will be subject to local guidelines on gatherings. Face coverings will be required at all events and need to be provided by the attendees. Events have been planned to optimize social distancing. Attendance is limited to 25 people, not only to maximize the safety of those attending but to promote an intimate learning experience. If this event needs to be postponed to comply with local ordinances, registrants will be notified directly.
The Town at Trilith is a 235-acre New Urbanist community, located adjacent to Trilith Studios, one of the largest purpose-built movie studios in North America, and will be the largest geothermal community in the United States. The design of Town at Trilith promotes health, wellness, and community through the creation of an exceptional pedestrian environment, which will have over 15 miles of pedestrian sidewalks and trails and of which 51% of the development will be dedicated to green space and at least 19 unique parks when fully realized.

The individual parks and plazas are designed to be unique immersive environments that are inspirational with a "cinematic" quality as well as functional platforms for community gathering, play, events, and reflection. Open space design integrated art and sculpture throughout, with the entire development becoming a canvas for creative expression with individual masons, carpenters, and craftsman making major contributions to the overall design aesthetic. In addition to the landscape components integrated as art, renowned artists were also engaged in collaboration for several monumental murals and sculptures, which further articulate the creative vision for the community.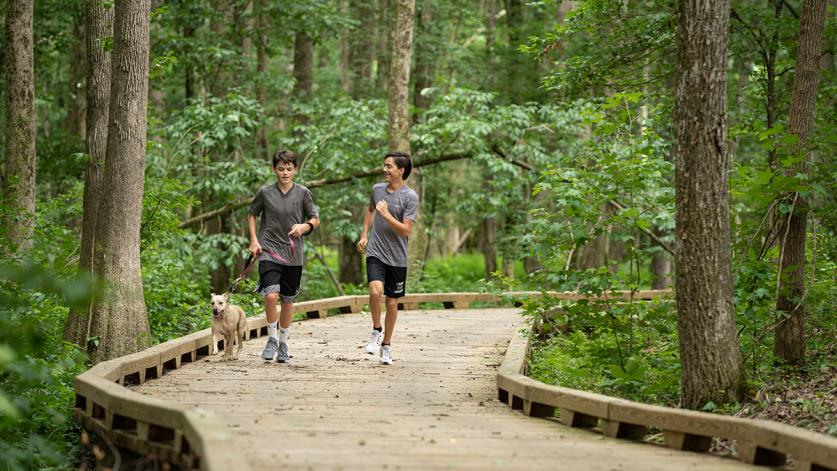 Park spaces were designed to integrate stormwater management components as aesthetic features which contribute to their character as well as providing function for water quality. The community was the recipient of 2020 The Best Landscape Design (Community) award by the Greater Atlanta Homebuilders Association and has become a model example for excellence in New Urbanism and creative landscape design. 
This Garden Dialogue will be led by architect Todd Fuller and landscape architect Philip Shell.
1.5 LA CES™ professional development hours will be available to attendees.
Refund Policy
Cancellations and Refunds will be granted according to the following schedule:
Up to two (2) weeks in advance: 90% (Deduction represents administrative processing fees)
Less than two (2) weeks in advance but up to seven (7) days prior: 70%
No refunds will be made for cancellations seven (7) days prior to event
No refunds will be made for "No Shows" (a person who registers for a program but who does not cancel registration or attend the program).
Refunds will be processed as they are received or after the conclusion of the program, depending on the program date and when cancellation occurs. Refunds may take five (5) to seven (7) business days to process.