Headline Makers Featured at the Courageous by Design Symposium

Headline Makers Featured at the Courageous by Design Symposium
Headline Makers Featured at the Courageous by Design Symposium
They've recently been featured in the New York Times, Washington Post, the New Yorker, Landscape Architecture Magazine, and on CNN, and now these leaders and headline makers-- Miranda Massie, Rebecca McMackin, Signe Nielsen, Kate Orff, and Annette Wilkus – will appear together in the Courageous by Design symposium in New York City on October 15.
Kate Orff, who will be part of the opening panel along with Martha Schwartz, Lisa Switkin, and moderator Beth Meyer, was the subject of an extensive New Yorker profile and an interview with Christiane Amanpour on CNN. She and her colleagues will offer perspectives on landscape architecture as the leader in addressing the climate crisis in New York City.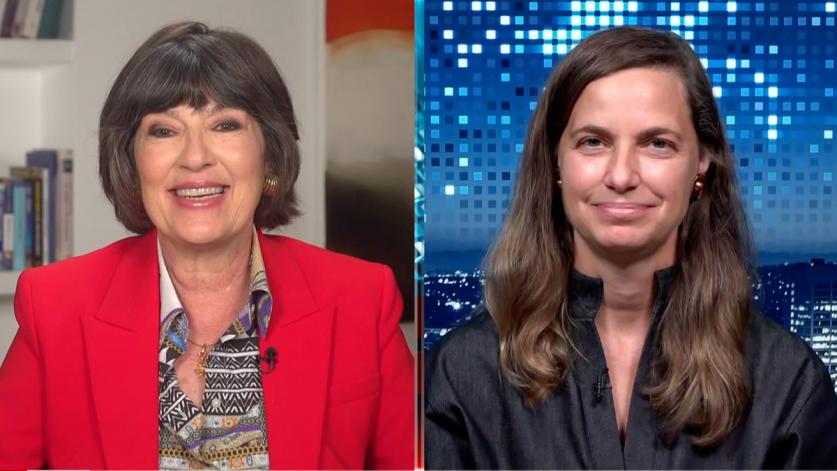 Signe Nielsen's role as landscape architect for the newly-opened and wildly popular Little Island was part of the Washington Post review "An artificial island with a real upside," while Annette Wilkus' problem solving skills were highlighted in the July 2021 issue of Landscape Architecture Magazine. They, along with Heather Morgan, will be addressing who to convince in: "Preparing and Adapting Bureaucracies for our Future Climate." Bureaucracies are an often-invisible but essential force in getting a project done, and these three women have spent a lot of time dealing with red tape.
Brooklyn Bridge Park director of horticulture, Rebecca McMackin, the subject of a recent New York Times feature article, will open the panel: "Biological Diversity is as Important as Social Diversity" that also features Edwina von Gal and Barbara Wilks.  The three powerhouses will examine ecological stewardship in the face of sea level rise and biodiversity loss.
The closing panel, "Pathways to Civic Engagement," includes Climate Museum director Miranda Massie, the subject of a recent full-page Washington Post profile, and will be moderated by John Beardsley, Curator of the Cornelia Hahn Oberlander International Landscape Architecture Prize. Massie has a fascinating perspective:"It's not as important for people to learn the details of climate science as it is for them to feel connected in the human project of changing the world." For her, "The real change comes in what people feel in relation to each other, and in relation to their own capacity, their own agency in the world. That's where the transformation comes, and that's when people are able to decide to act."
A new CNBC op-ed seems to throw down a gauntlet: "We have a final opportunity to respond to climate change. Will we take it?" The Courageous by Design symposium provides the unique forum to hear from and be inspired by the leaders who are taking that opportunity.
Register here for Courageous by Design.
---