Icons of Modernism Excursion

Icons of Modernism Excursion
Icons of Modernism Excursion
This event is sold out.  If you are interested in joining the waiting list, please email suzanne@tclf.org.
Icons of Modernism – A Curated Excursion in Palm Springs, California
As a prelude to the American Society of Landscape Architects (ASLA) Conference on Landscape Architecture 2019 in San Diego, California (November 15-19), The Cultural Landscape Foundation (TCLF) will host a daylong excursion on Thursday, November 14, in Palm Springs, California. TCLF's annual, curated excursions to exceptional examples of landscape architecture and design are eagerly anticipated, extremely popular, and always sell out months in advance.
The Icons of Modernism excursion, which will begin and end in Palm Springs, will feature an in-depth tour of Sunnylands, the storied 200-acre estate of Ambassador and Mrs. Walter Annenberg, with an A. Quincy Jones-designed home and a new Visitor Center landscape by the Office of James Burnett. Sunnylands, which has received kings, queens, presidents and other notable visitors, is now a center for international diplomacy and has undergone rehabilitation by CMG Landscape, which skillfully addresses sustainability and preservation. Sunnylands staff will offer insights into the site's transformation from a private to a public facility.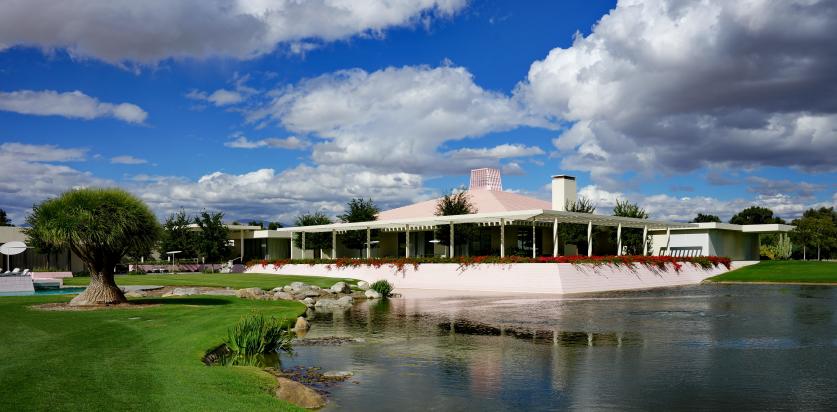 The daylong excursion will also include a visit to the gardens at the Charney Residence, the embodiment of classic Desert Modernism whose pedigree includes the most famous designers of the day: Wexler & Harrison architects, Arthur Elrod for the interiors, and Eckbo, Royston, & Williams for the landscape design. Details are being finalized on the day's other destinations.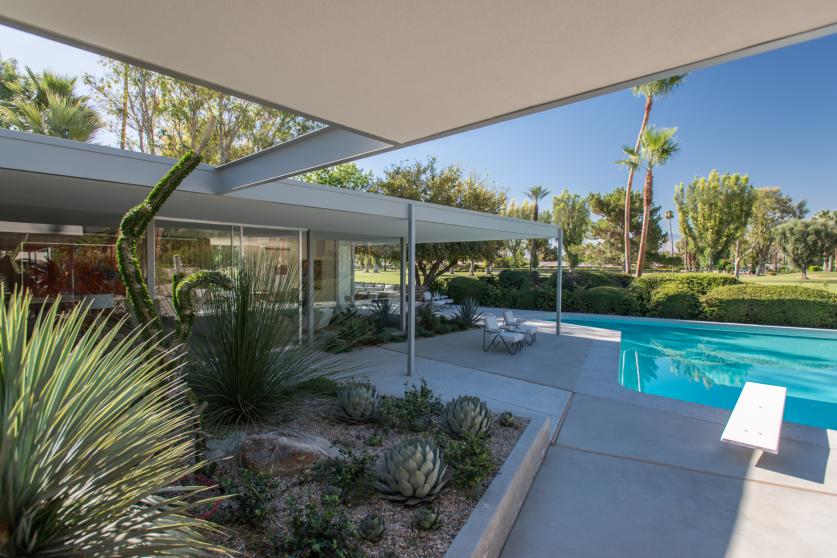 A motor coach will take attendees to each site, and there will be a sumptuous luncheon. 
6.5 LA CES™ professional development hours will be available to attendees, upon approval.
Special Note:
Transportation will be available for guests interested in traveling to San Diego to attend the ASLA Conference. Separate paid registration is required. Please make note of your interest on the ticketing page. Pricing will be determined in late summer, based on number of interested parties.
Refund Policy
Cancellations and Refunds will be granted according to the following schedule:
Up to two (2) weeks in advance: 90% (Deduction represents administrative processing fees)
Less than two (2) weeks in advance but up to seven (7) days prior: 70%
No refunds will be made for cancellations seven (7) days prior to event
No refunds will be made for "No Shows" (a person who registers for a program but who does not cancel registration or attend the program).
Refunds will be processed as they are received or after the conclusion of the program, depending on the program date and when cancellation occurs. Refunds may take five (5) to seven (7) business days to process.