Katherine Field

Katherine Field
Katherine Field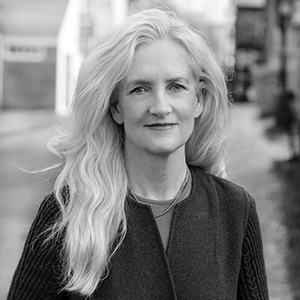 Katherine Alexander Field's official entry into landscape architecture started at the University of Pennsylvania, where she received a B.A., cum laude, in architecture and fine arts. A course taught by Ian McHarg inspired her to earn a degree from the University of Arizona, where she received her B.L.A. with high distinction. After working in Cambridge, Massachusetts, for Carol R. Johnson, Ms. Field started her firm Katherine Field and Associates, Inc. (KFA; formerly Alexander Associates) in 1981. She remains chief creative officer and principal of the firm, which includes a talented team of landscape architects and designers. KFA has garnered numerous design awards and editorial coverage for its residential, commercial, and institutional work.
Ms. Field's philosophy is aligned with the mission of the firm: connect, enhance, sustain. In all her designs she strives to connect the user with the space, enhance the beauty of the natural world, and create spaces that are sustainable. She has been a teacher, lecturer, and role model to scores of students. She uses this experience to promote a collaborative work environment and acts not only as lead designer but also as a creative mentor for others. She is a member of American Society of landscape Architects and is a licensed horticulturalist and master gardener.
Statement: After a lifetime of residential work, I wanted to connect to an organization that I felt would support both the work of residential landscape architects and promote the diversity of the profession. Being part of the 100 Women Campaign to help fund the Cornelia Hahn Oberlander International Landscape Architecture Prize was the right opportunity for me to give back to my profession. My career has always been defined by my mentors, specifically Stanislawa Nowicki, Ian McHarg, Guy Greene, Warren Jones, and Carol R. Johnson. In my own journey as a woman in a mostly male-dominated profession, I looked to the women who had come before me for examples of how best to stand among my peers. I have owned my own business since 1981, employing men and women. My most recent hire was my own daughter.
The Cultural Landscape Foundation serves us all as a guardian of our shared landscape heritage. The Oberlander Prize demonstrates a forward-thinking commitment that will honor not only its recipients, but also bring a global awareness of who we are and what we do as landscape architects. The selection of Cornelia Hahn Oberlander as the namesake for the prize honors the work of a ground-breaking woman landscape architect who influenced my mentors, thereby making my own journey possible.