Iowa State Considers Removal of Trees in Sycamore Row

Iowa State Considers Removal of Trees in Sycamore Row
Iowa State Considers Removal of Trees in Sycamore Row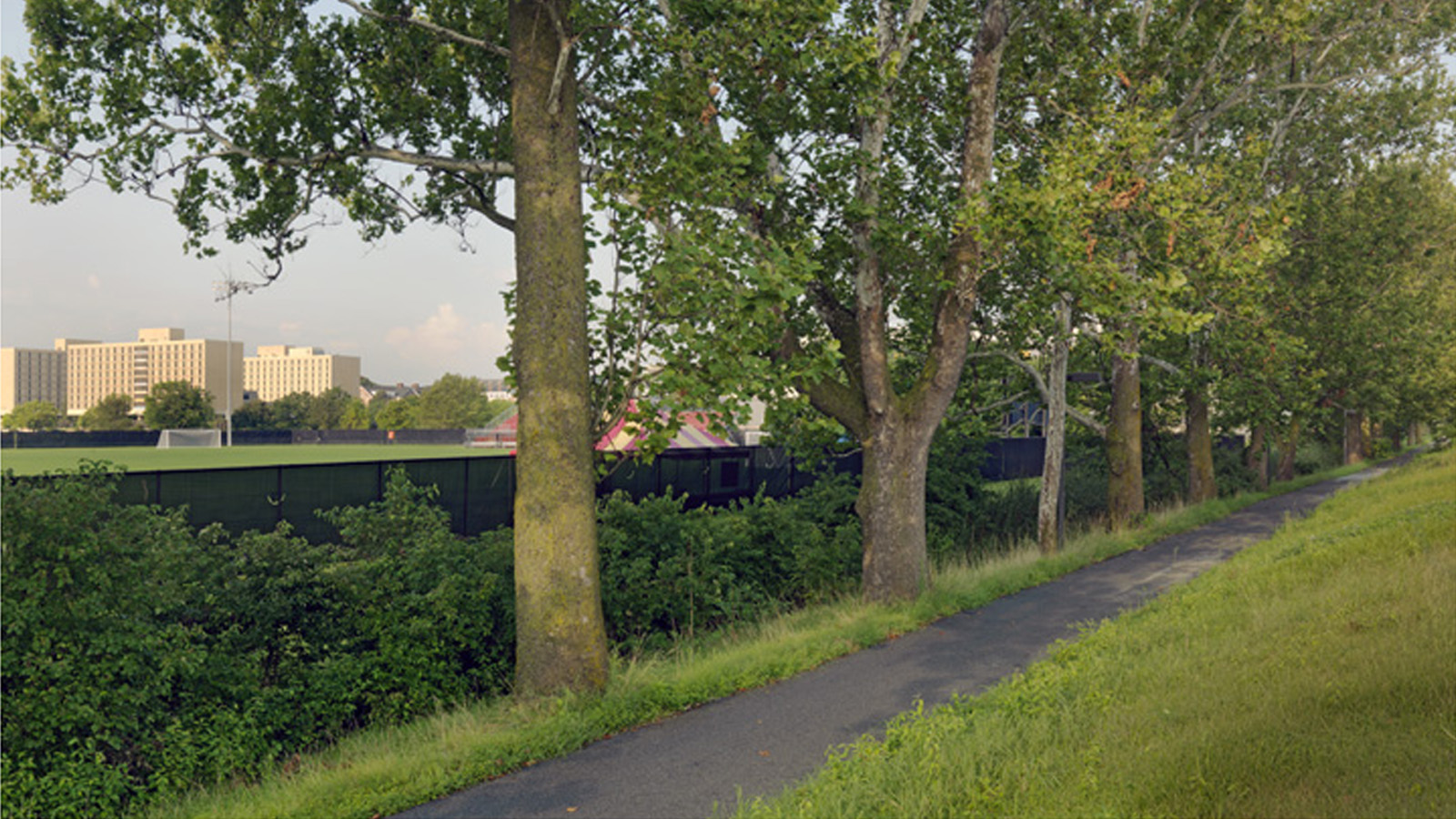 In 2010, Sycamore Row, on Iowa State University's Ames, Iowa, campus was featured as part of The Cultural Landscape Foundation's Landslide: Every Tree Tells a Story, which focused on twelve extraordinary threatened trees and tree groupings at sites around the United States and in Puerto Rico. Recent flood mitigation plans proposed by the university threaten the removal of two of the significant specimens.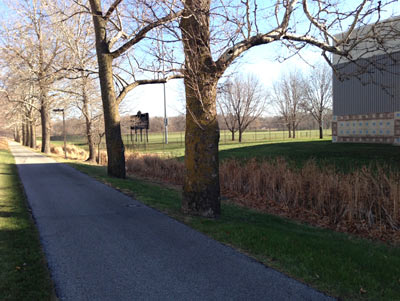 In 1917 horticulture professor A.T. Erwin planted a row of 50 Platanus occidentalis (American sycamore) trees along a former rail route, now used as a biking and walking trail. In response to recent flood damage to the campus, officials at Iowa State University have developed plans to protect a campus recreation building constructed in the 1990's (seen at right in the photograph) and located in the floodplain adjacent to historic Sycamore Row. Plans to construct a large protective berm include the removal of the two sycamores near the center of the photograph. Members of a campus advisory group whose mission includes preserving the university's natural resources for teaching and learning are working with campus planners and administrators to explore alternatives that could save these nearly century-old trees. 
The university is interested in implementing flood remediation plans in early 2013, in order to put a stop to current flooding before further damage ensues to campus facilities. The options are limited by several factors, including underground utilities, side slope limitations permissible adjacent to the pre-existing bike path (introduced by the flood control berm), and the presence of the university's power plant to the immediate north of the bike trail. Currently there seem to be only two viable flood remediation strategies: The first and less desirable option, which current plans dictate, would sacrifice two of the sycamore trees and retain the bike path as is; a second option would call for preservation of the sycamore trees, and instead modify/relocate the bike path.
Professor of Horticulture William Graves and Associate Professor of Landscape Architecture Mimi Wagner are organizing information and working with campus staff to urge the university to work with the campus advisory group to provide for alternative flood control measures that preserve Sycamore Row. To find out more about the controversy, or get involved, interested individuals can email William Graves at graves@iastate.edu, or Mimi Wagner at mimiw@iastate.edu.