A Legendary Weekend in LA-LA Land

A Legendary Weekend in LA-LA Land
A Legendary Weekend in LA-LA Land
The 2017 ASLA Annual Meeting and EXPO, October 20 – 23, 2017, was a record-setting weekend of events for The Cultural Landscape Foundation. Through its annual excursion, reception, auction, and the generosity of its sponsors, TCLF collectively raised more than $375,000 for its educational and stewardship programming.
On Friday morning, 60 participants embarked on a sold-out excursion to Outstanding Ojai, a village-like city set in a valley in the Topatopa Mountains northwest of Los Angeles. Landscape architect Pamela Burton, FASLA, curated the daylong event, which included exclusive visits to a selection of private residential and agricultural estates, including Burton's own splendid property.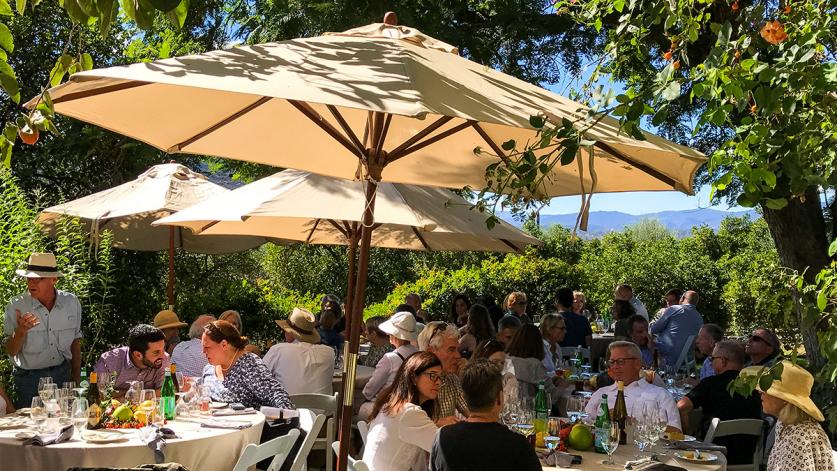 Guests toured the five-acre Ojai Residence and Orchard, designed by Pamela Burton & Company Landscape Architecture (PB&Co), with its mature avocado trees, ancient oaks, fruiting olives, and native succulents, grasses, and wildflowers. Another highlight was the Upper Ojai Estate, which featured sweeping views of the surrounding mountains. There, PB&Co designed a landscape replete with native plantings, including Toyon, Manzanitas, Salvias, and Rock Roses, complemented by water features, such as a bubbling urn. Before returning to the city, guests were treated to a decadent al fresco lunch, graciously provided by Burton and her husband in their beautiful home. One participant, TCLF Board Member Doug Reed, said it was like spending an afternoon in Provence.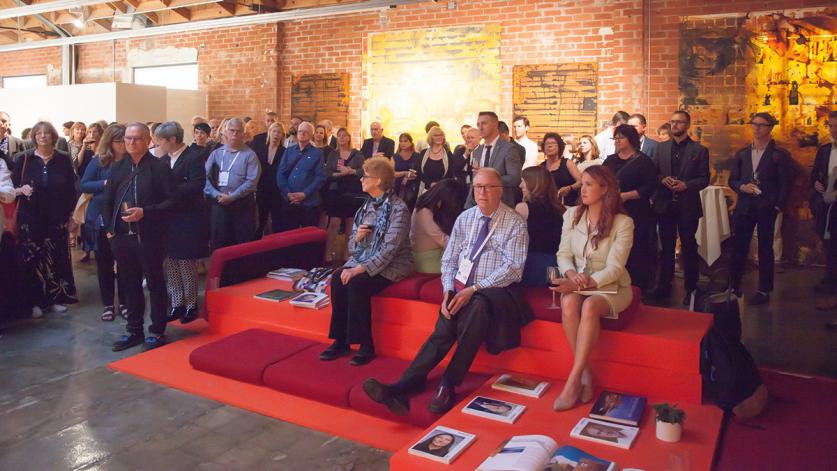 Following the excursion, some 200 TCLF Board and Stewardship Council members, staff, friends, and supporters attended a reception at the A+D Architecture and Design Museum>Los Angeles, during which Charles Birnbaum presented the 2017 Stewardship Excellence Award to the Halprin Landscape Conservancy and to The Sea Ranch Association for their significant contributions to the stewardship of Halprin's landscape legacy. Guests took the opportunity to explore TCLF's traveling photographic exhibition, The Landscape Architecture of Lawrence Halprin, which is on view at the museum through December 31. A delectable spread of h'ors doeuvres was served, and Iron Age Designs generously donated cast-iron coasters, engraved with TCLF's logo, for each guest. Thanks are due to presenting sponsors ABC Stone, Anova, Bartlett Tree Experts, Iron Age Designs, Kelco Landscaping and Construction, SWA, and the American Society of Landscape Architects, and supporting sponsors Landscape Forms, Maglin Site Furniture, QCP, SPJ Lighting, Inc., and Stepstone, Inc., for making the reception possible.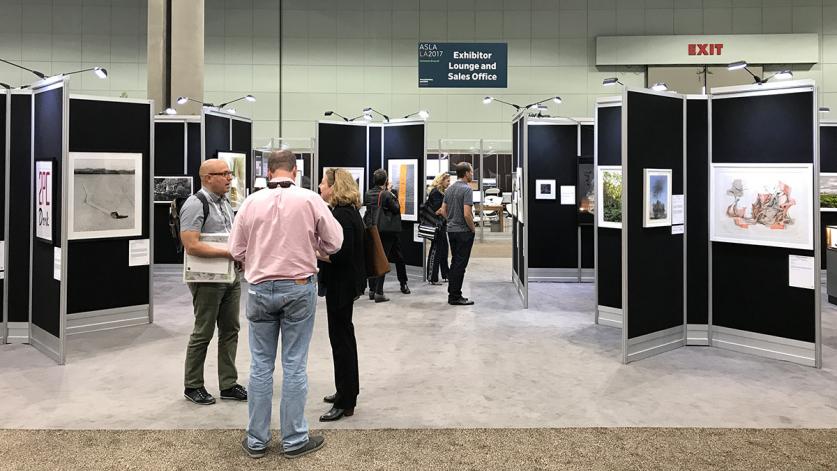 Throughout the weekend, the Thirteenth Annual TCLF Silent Auction featured more than 90 works by the likes of Roberto Burle Marx, Michael Kenna, Bill Johnson, and many other prominent landscape architects and artists. Presented both in-person and online for the second year in a row, the auction was TCLF's most successful yet. Proceeds benefit the Pioneers of American Landscape Design Oral History Project, an ever-growing, award-winning series of videotaped first-person interviews with significant practitioners, which will, in the coming year, feature three key associates of the Office of Dan Kiley: Joe Karr, Peter Ker Walker, and Ian Tyndall. Many thanks to TCLF's annual sponsor, The American Society of Landscape Architects, silent auction sponsors Anova, ABC Stone, and Bartlett Tree Experts, and to all of our donors and supporters for making the event a great success.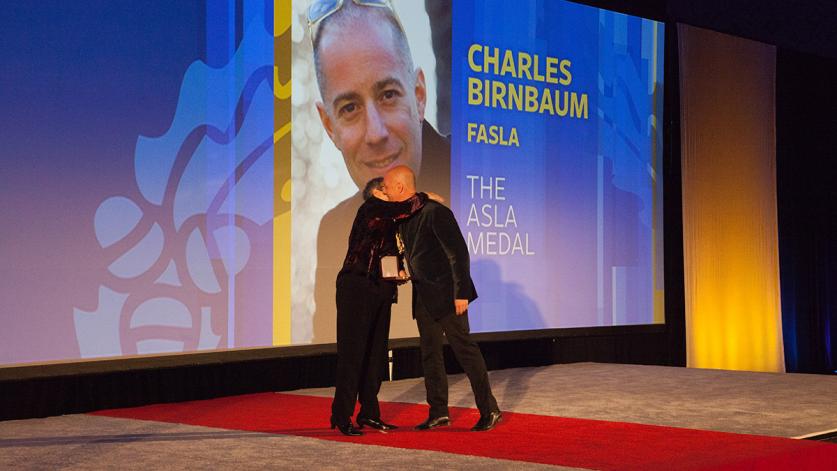 This year, TCLF received an ASLA Honor Award in Communications for its exhibition The Landscape Architecture of Lawrence Halprin. Several members of TCLF's Board and Stewardship Council were also the recipients of prestigious awards, including three Honor Awards for Reed Hilderbrand (Board Member Douglas Reed, FASLA) – two in the Residential Design category and one for Analysis and Planning. Nelson Byrd Woltz Landscape Architects (Board Members Thomas Woltz, FASLA, and Suzanne Turner, FASLA, consulting landscape historian) also received an Honor Award in the Analysis and Planning Category, OLIN (Board Member Tiffany Beamer, FASLA; Stewardship Council member Dennis McGlade, FASLA) received The Landmark Award, Board Member Emma Skalka became an Honorary Member of the ASLA, and Board Member Gina Ford was inducted as a Fellow of the American Society of Landscape Architects. At the President's Award Dinner on Monday evening, TCLF's president and CEO, Charles A. Birnbaum, FASLA, received The ASLA Medal, the Society's highest honor, in essence a lifetime achievement award. In bestowing the award, the ASLA declared that "ultimately, what Birnbaum and TCLF have been able to accomplish is transformative in recognizing the potential of landscape to thrill, heal and inspire."