Marilyn Melkonian

Marilyn Melkonian
Marilyn Melkonian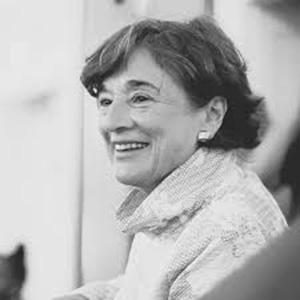 Marilyn Melkonian is the president and founder of Telesis Corporation, which plans, finances, and builds urban communities that are livable, beautiful, and diverse. She also founded the National Housing Trust and serves as its chairperson emerita. She serves on the boards of Common Cause, the Eisenhower Foundation, and the Brookings Institution's Center on Urban and Metropolitan Policy. Her former positions include deputy assistant secretary for housing at the Department of Housing and Urban Development under President Carter; general counsel for Lucasfilm, Ltd.; and counsel to the architecture firm of John Carl Warnecke & Associates. Ms. Melkonian practiced law for fifteen years in New York City and Washington, D.C., and is a graduate of the Stanford University School of Law. One of her closest friendships and collaborations was with James van Sweden and the firm Oehme, van Sweden Landscape Architecture.
Ms. Melkonian makes her donation to the Oberlander Prize in memory of James van Sweden (1935-2013). As part of a reflection she submitted in 2010 for TCLF's oral history on van Sweden's life and career, she wrote the following:
Jim is ten years my senior. He became and is my teacher, mentor, exemplar in the magical world of urban design and philosophy, and a great friend (and, from time to time in student years, houser of last resort). Oehme Van Sweden became the model "business" for me. I followed in his footsteps, starting a company around regenerating communities in partnership with neighborhood people. Jim and I saw the spaces in between and around buildings as the important connections between sky and earth; serving, delighting, and connecting the people living there. His landscape architecture is the architecture on which neighborhoods regenerate. He always welcomed the work of resident gardeners into his landscapes, praising the addition of favorite vegetables or the surprise of a well tended rose bush, as improvements on OVS designs; and designing playgrounds and fountains in collaboration with their end users, the children in the neighborhood... He has brought his special vision to unexpecting places in America's urban neighborhoods, changing the less than ordinary into the extraordinary. The rich are not his only beneficiaries.