Maryanne Connelly

Maryanne Connelly
Maryanne Connelly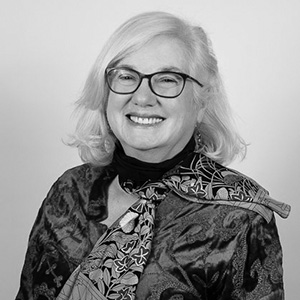 Since founding Hollander Design Landscape Architects with Edmund Hollander in 1991, Maryanne Connelly has been a leader in environmental planning and design for projects in both the public and private sectors. Today, the firm comprises a staff of 25 landscape architects, environmental planners, and horticulturalists working across three offices in New York City, Chicago, and Sag Harbor, New York. Ms. Connelly earned an M.L.A. at the University of Pennsylvania, applying her interests in field botany and art. After teaching at the Philadelphia Academy of Natural Sciences, she moved to New York City, where she became involved with the development of numerous waterfront and ecologically sensitive parks while working for the New York City Department of Parks and Recreation. While at the New York State Council on the Arts, she reviewed architecture, historic structures, and landscapes, as well as design projects. She has taught at the Pratt Institute and the New York Botanical Garden and has been a critic at the City College of New York and the New Jersey Institute of Technology. Ms. Connelly's residential and commercial projects have led her around the world, from Greenwich, Connecticut, to Jumby Bay, Antigua, to Beijing, China. An accomplished watercolorist, she never misses the chance to travel to Costa Rica to paint its spectacular landscape.
Statement: Landscape architecture as a career did not exist in my world growing up in a small community outside Philadelphia. But across the street from our home was an exciting working farm to explore, with snapping turtles, cows, chickens, inviting ponds, meadows, and vegetable gardens. In the summer, free from adult supervision, my friends and I designed and built tree house castles and charming miniature homes and landscapes for imaginary elves and fairies. It isn't surprising that later I majored in biology. Eventually, I came across the book Design with Nature by Ian McHarg, and I was hooked. Here was a process to work with the environment and people by creating outdoor spaces for all ages to interact with nature. 
At the University of Pennsylvania, I was introduced to two brilliant women: Adele Santos and Lois Sherr, the head of Penn Architecture and the partner of a New York City landscape architecture firm, respectively. I was so inspired by listening to and working for these accomplished women that I felt the sky was the limit for women in our field, even though most lecturers and professors were men. Having motivating role models is truly critical for young women. Consequently, creating this award in Cornelia Hann Oberlander's name is important to me. It not only honors a distinguished, talented, and award-winning landscape architect; it raises awareness of her among a community of younger women landscape architects who will benefit from knowing her story. 
The creation of an international prize in a woman's name at such a critical time in our history is a brilliant counterbalance to the ceaseless attacks on the world's environmental quality, open-space protections, natural preserves for wildlife, and the ocean's magnificent range of living organisms. As landscape architects and environmentalists, we study relationships and connections in the landscape among sites, people, and architecture. We have known we are in a precarious state since Rachel Carson's warnings about the effects of pollution on our wildlife and plants in the 1962 book Silent Spring. In a world that still dares to wonder whether there is climate change, and still questions why we need clean water, the Oberlander Prize will bring attention to a discipline that celebrates and helps create a greener Earth.