Monroe Park's Commemorative Landscape to Remain Marred

Monroe Park's Commemorative Landscape to Remain Marred
Monroe Park's Commemorative Landscape to Remain Marred
The World War II Monument designed by celebrated landscape architect Charles Gillette in Richmond's Monroe Park will have to live cheek by jowl with an unsightly electrical control unit—so said the Richmond Planning Commission at a meeting on September 4, 2018.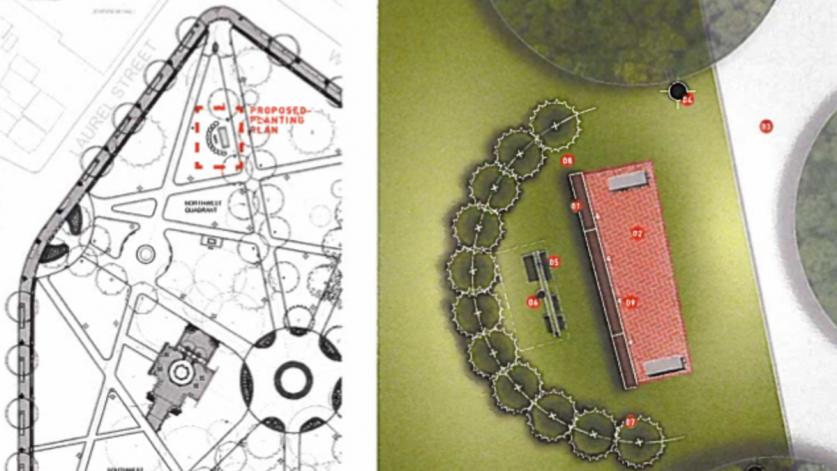 The Commission heard testimony from members of the public, as well as from 3north, the design firm that has long been engaged in the ongoing renovation of the park. As public testimony made clear, the electrical control unit was installed in violation of municipal policy, without consultation or permission from either the Urban Design Committee or the Planning Commission; nor was it reviewed by the office of Virginia's State Historic Preservation Officer. Monroe Park was added to the National Register of Historic Places in 1984. Representatives from 3north told the Commission that the firm never intended to "minimize the significance of the memorial," and that it was unaware that infrastructural elements, such as the electrical control station, should have been part of the review process. The firm presented a plan to screen the electrical equipment, installed mid-2017, with new plantings on the Monument's rear façade.    
Parker Agelasto, who represents the 5th District on Richmond's City Council (and who is not a member of the Planning Commission) attended the meeting, registering his opposition to the plans. He questioned whether the rear façade of the memorial should remain exposed in case it were necessary to accommodate the names of additional War dead yet unknow when the monument was erected in the mid-1940s. An amendment to delay action until any additional names could be ascertained through research failed in a vote of 4 – 4.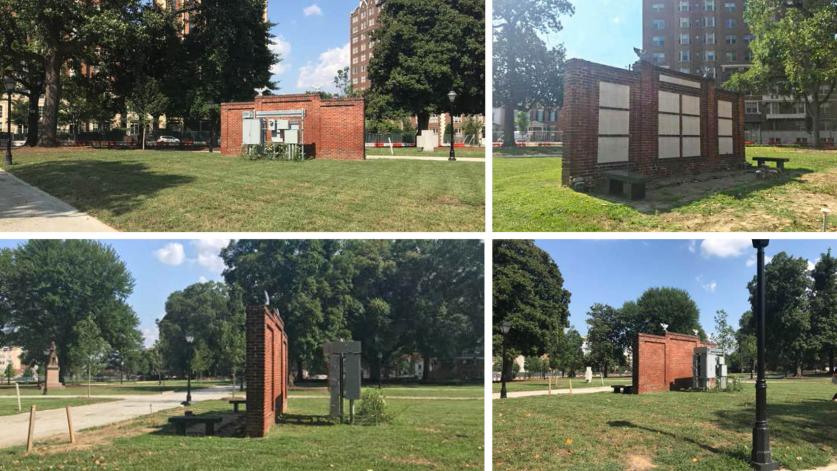 In an attempt to disguise the ill-placed electrical equipment (which will be painted green), twelve Kay Parris magnolias will be planted in a semicircular arc around the rear façade of the Monument. But some local residents see the new plantings as a security risk in a park where public safety has been a perennial concern, and one member of the public warned that the area behind the memorial, once entirely open but soon to be enclosed, would become "the urinal for Monroe Park."
TCLF listed Monroe Park in its Landslide program in July 2018, pointing out that the new electrical equipment mars views of the WWII Monument from the park's western entrance, significantly diminishes the historic visual and spatial experience of the park, and adversely affects the original design of the Monument, meant as a place of remembrance.