Apply Now: 2016 Boasberg Fellowship

Apply Now: 2016 Boasberg Fellowship
Apply Now: 2016 Boasberg Fellowship
"The Sally Boasberg Fellowship was a career launcher, and a formative professional and personal experience. Without the Fellowship, I am convinced I would not have been able to receive other highly sought after work through ICOMOS and, now, with The Royal Oak Foundation and the National Trust of England, Wales and Northern Ireland. The Inaugural Sally Boasberg Founder's Fellowship at TCLF put me on a path to make a difference and expand the understanding and critical relevance of cultural landscapes." – Eduard Krakhmalnikov, 2015
TCLF is now accepting applications for this year's Sally Boasberg Founder's Fellowship, an eight-week paid opportunity that includes housing. This is an exceptional chance to work at the Foundation's office in the Dupont Circle neighborhood of the nation's capital, experience the lively energy surrounding the work we do, and learn valuable skills related to the research and documentation of – and advocacy for – cultural landscapes.
The Fellowship honors the late Sarah S. (Sally) Boasberg, a founding member of TCLF's Board of Directors who had a profound appreciation of the relevancy of design, an encyclopedic knowledge of plants, and a zeal for preservation. Sally and her husband, Tersh, were instrumental in the formation of TCLF, helping to pen its Articles of Incorporation in 1997 and remaining active as the Foundation evolved. Sally passed away in 2012 and, paying respect to her family's commitment to TCLF and memorializing her dedication to the Foundation, the Sally Boasberg Founder's Fellowship was initiated through donations from her friends and family. Tersh remains an ardent supporter of TCLF by generously providing housing for the Fellows at his home in Northwest Washington, D.C. where Sally's beloved gardens remain a delightful inspiration. Read more about Sally's life and legacy here.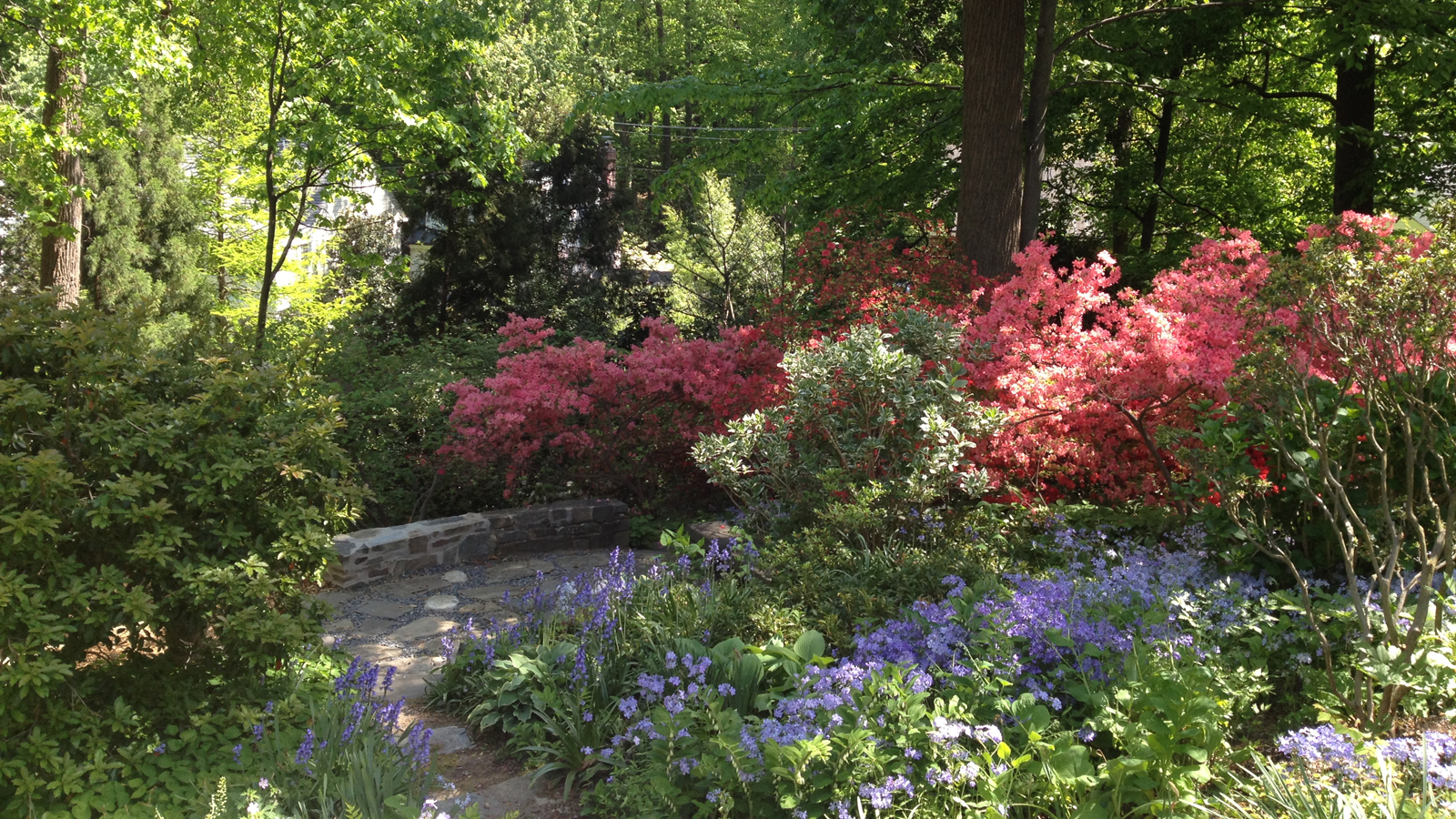 In the spirit of Sally's enthusiastic and tireless contributions to landscape stewardship and education, the Boasberg Fellowship offers a chance to be immersed in a suite of issues pertinent to landscape history, design, preservation, and advocacy. Open to graduate students and recent alums interested in the built environment, the paid summer fellowship runs for eight weeks and provides a range of opportunities designed to provide an illuminating experience. The Fellow will work daily alongside TCLF's Founder and President, Charles Birnbaum, and the rest of the staff on important initiatives such as What's Out There, Landslide, and Pioneers. The Fellowship comprises an engaging mix of research and content development spanning TCLF's ongoing work and the Fellow's own personal and professional interests.
Inaugural Boasberg Fellowship recipient Eduard Krakhmalnikov contributed to the development of the What's Out There program in 2012 by photographing and writing about a diversity of sites in Maine, Virginia, and Minnesota. He has since received his master's degrees in landscape architecture and heritage conservation and preservation from the University of Minnesota and was awarded the Damaris Horan Prize Fellowship in Landscape History with the Royal Oak Foundation and the National Trust of England, Wales, and Northern Ireland. In 2013 TCLF's Boasberg Fellow was Karina Bishop, who that year received her master's degree in historic preservation from the University of Pennsylvania. Karina contributed to TCLF's documentation of Postmodernist landscapes in Los Angeles, researched and wrote about the Olmsted Firm in the Berkshires, and developed essays on landscape architects George E. Patton and Denise Scott Brown for the next volume of TCLF's Pioneers of American Landscape Design series. After completing her work with TCLF, Karina accepted a position with the Landmarks Preservation Commission in New York City. There, she is focused on projects regarding scenic landmarks and recently participated in the development of a seasonal master plan and restorations at Bryant Park. In 2014 TCLF's Boasberg Fellow was Shannon Leahy, 2013 recipient of her master of landscape architecture and regional planning degree from the University of Pennsylvania. Shannon came to TCLF with a background in writing for the American Society of Landscape Architects, organizing exhibits for Dumbarton Oaks, and engagement with the City of Philadelphia Mural Arts Program. As the Boasberg Fellow, Shannon researched and wrote for the What's Out There Virginia initiative and helped develop content for the 2014 annual Landslide: Art and the Landscape. Since then, she has been working as a landscape designer and is contributing to the restoration of a 1930s duplex in an historic neighborhood in Chattanooga, TN. The 2015 Boasberg Fellow was Kate Cholakis, who studied architecture, urbanism, and landscape at Smith College (Ms. Boasberg's alma mater) and then went on to receive her master's degree in ecological landscape and planning from the Conway School of Landscape Design. While at TCLF, Kate worked primarily on the documentation of landscapes for TCLF's 2015 Annual Landslide, which focused on the designs of Wolfgang Oehme and James Van Sweden. You can read about her time at TCLF in this reflective essay that she wrote at the completion of her fellowship. Today, Kate is a faculty member at the Conway School's graduate program in ecological landscape design and planning where she coordinates the curriculum at the Easthampton campus and teaches digital design, graphics, and studio. Recently, Kate told us that her experience as the Boasberg Fellow supports her interdisciplinary work: ecological and cultural narratives of landscape are at the core of of her studio courses. 
If you or someone you know is passionate about furthering the understanding about landscape architecture, the Sally Boasberg Founder's Fellowship is an exceptional opportunity. The paid Fellowship includes housing and requires an eight week commitment through the summer. Resumes and writing samples are now being accepted: the deadline for submissions is March 15, 2016. Read more about the application requirements here.