Conrad Hamerman

Editor's Note: This Pioneers biographical profile is being posted on the occassion of Conrad Hamerman's passing.
Conrad Hamerman, FASLA passed away from complications due to a heart attack on Sunday, September 14, 2014. As a landscape architect and teacher, he can be counted among the giants of the field – beloved by the multitude of students he taught and mentored over six decades; and a selfless designer who devoted the greater part of his career to bringing his friend and colleague, Roberto Burle Marx, to the forefront of landscape architecture in the U.S.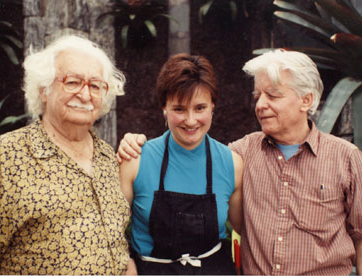 On learning of his passing, Hamerman's protégé, the noted landscape architect M. Paul Friedberg said, "There are some people you encounter that transform your life. For me, Conrad was that person. I was all of 24 when I meet Conrad. It was on my first job. Here was this slight, quiet person whose passion was creating art in the design of the landscape, a concept that was beyond me. He, a generous man, saw that here was a raw, uninformed person that needed guidance and proceeded to take me under his wing. Gave me books to read and sent me, while on my honeymoon, to the gardens of France and Italy to the distress of my wife as this was the middle of winter. Through his eyes and passion I was able to see the beauty and art in my profession. Unfortunately Conrad, a hidden treasure, was too modest, never receiving the recognition he deserved. It is sad to see him go as a part of me goes with him. Good bye Conrad - I'll look for you on the other side."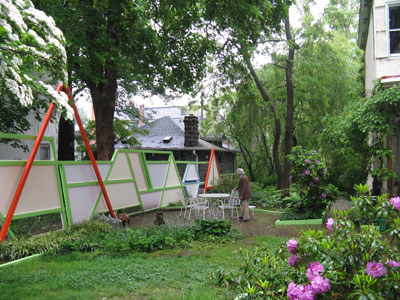 Born in Italy on July 17, 1922, Hamerman grew up in Switzerland and Brazil. He arrived in the U.S. in the 1940s and studied architecture and planning at Cornell University, where he graduated in 1954 with a B.S. in Land Planning. He practiced horticulture at the New York Botanical Garden, then in 1959 was awarded a two-year Fulbright Travel Fellowship and a study grant from the Italian government (the "King's Grant"), which allowed him to pursue in-depth study of Italian Renaissance art, architecture and gardens. A true Renaissance man, Hamerman continued to pursue his own education throughout his career, studying music, architecture and painting, as well as the sciences of botany and horticulture around the world. He was deeply knowledgeable about Western Landscape Architecture, and also educated in the Mogul and Japanese landscape traditions.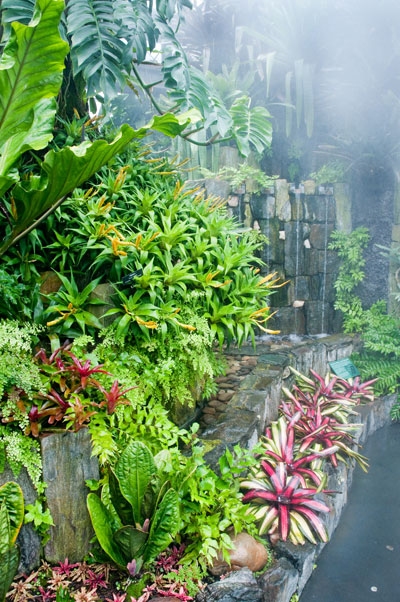 Between 1967 and 1986, Hamerman taught, lectured, critiqued, and directed programs at academic institutions including Cornell University, Longwood Gardens Graduate Program, University of Delaware, City College of New York, and Harvard Graduate School of Design. At the same time, he was in private practice as a landscape architect, both as a principal of his own firm, and as design lead with other firms including those of Burle Marx, Hideo Sasaki, Clarke & Rapuano, Joseph Gangemi & Associates, Bye & Hermann, Leo Novick, and Belcher Associates in Rio de Janeiro, Brazil. Work in these offices ranged from the design and development of parkways, to city planning and redevelopment, industrial layouts, and residential and indoor garden design.
During his tenure as a professor Hamerman taught and inspired hundreds of students. A dedicated teacher, he single-handedly developed, directed, and taught in the landscape architecture program at the University of Delaware from 1972 to 1983. He encouraged his students to take courses in geography, drawing, sculpture, poetry, and painting thus instilling in them an understanding of the interrelationship of the arts, sciences, and Nature. He also introduced them to the work of many significant landscape architects, inviting professionals including Burle Marx, Buckminster Fuller, and Edmund Bacon, along with local architects and landscape architects, to critique his students' work.
While teaching, Hamerman operated his own landscape architecture practice, Conrad Hamerman Landscape Architecture, in Philadelphia, Pennsylvania. He used this platform to provide his students with valuable hands-on experience. Those that spent summers interning at his firm learned the practical application of design and construction practices, how to interact with clients, and budget management. By the time they graduated, his students had a sizable foundation in engineering and construction, principles of design, horticulture, and art history, among other subjects, and many of them went on to become top practitioners in the field.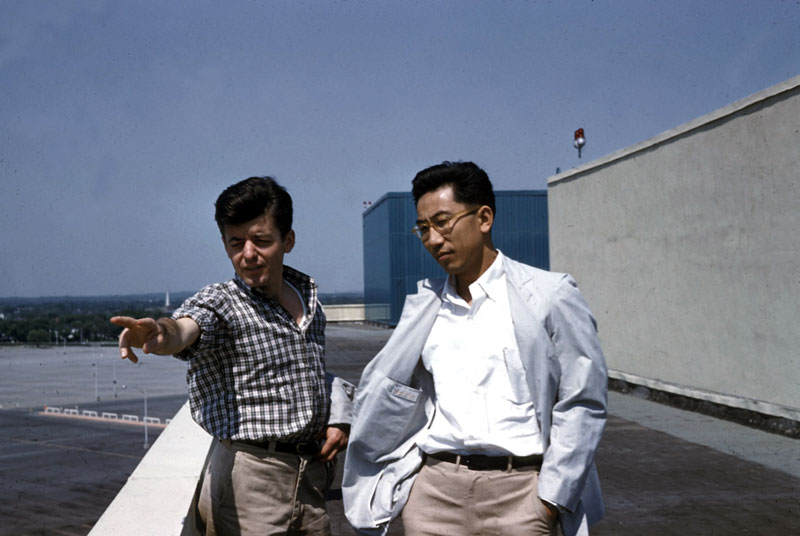 Hamerman's contributions to the profession go well beyond his excellence as a professor and mentor. He met Burle Marx in Rio de Janeiro in the late 1940s, and the two became close friends. Burle Marx's multi-faceted talents dovetailed beautifully with Hamerman's own philosophy of landscape architecture -- that a good landscape architect is at once well-versed in fine art, botany, and architecture. Recognizing the great design talents of his friend, Hamerman spent much of his professional life assisting Burle Marx in gaining greater exposure, and with his help Burle Marx became recognized and much admired in the U.S. Hamerman was the sole representative of Burle Marx's practice in the U.S, and as the  greatest authority on his life and career, he continued to promote Burle Marx's design legacy after his passing in 1994.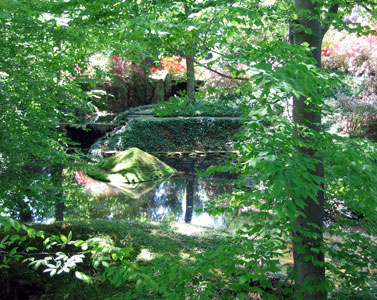 Although the bulk of Hamerman's career focused on teaching and mentoring, he also completed a significant body of built work. His firm designed estate and residential gardens in the U.S., Switzerland, and Brazil, including the design for the Stream Garden at the Frederick residence in Delaware. He also completed site plans for schools in New Jersey; and the design for Columbus Park in Binghamton, New York. His collaborations included work with Burle Marx's firm: Burle Marx & CIA. Ltda. on the designs for an interior garden for the Brazilian Exhibit at the Commercial Museum in Philadelphia; the Cascade Garden at Longwood Gardens in Kennett Square, Pennsylvania; the Kentucky Botanical Gardens in Louisville; and The Oleta River State Park and Biscayne Boulevard in Miami, Florida. In recognition of his contributions to the profession Hamerman was made a Fellow of the American Society of Landscape Architects in 2006 at the age of 84. Asked to comment on the honor by the website LandscapeOnline, his response was "Better late than never."
Hear M. Paul Friedberg talk about his mentor Conrad Hamerman in this clip from the M. Paul Friedberg oral history.
ABOUT THE AUTHOR
Sandra Youssef Clinton, FASLA is a practicing landscape architect and president of the firm, Clinton & Associates, in Hyattsville, Maryland.