TCLF's Annual Excursion and Silent Auction Bring in Record Amount

TCLF's Annual Excursion and Silent Auction Bring in Record Amount
TCLF's Annual Excursion and Silent Auction Bring in Record Amount
An exclusive, daylong tour of great Modernist icons in Palm Springs and Rancho Mirage, together with The Cultural Landscape Foundation's (TCLF) Fifteenth Annual Silent Auction, raised more than $250,000. The events were held in conjunction with the American Society of Landscape Architects (ASLA) Conference on Landscape Architecture, in San Diego.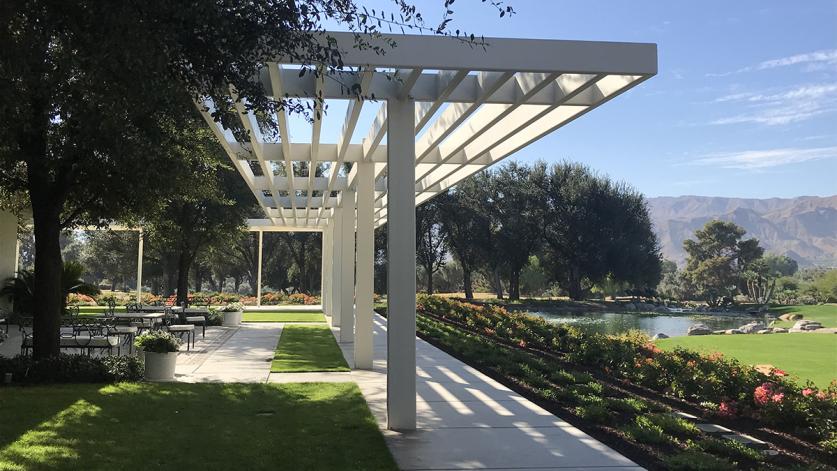 Since the first excursion to the Donnell Garden in 2007, TCLF's annual excursion has been one of the foundation's most eagerly anticipated events. This year's "Icons of Modernism" excursion featured an in-depth tour of Sunnylands, the storied 200-acre estate of Ambassador and Mrs. Walter Annenberg, with an A. Quincy Jones-designed home and a new Visitor Center landscape by the Office of James Burnett. Sunnylands, which has received kings, queens, presidents, and other notable visitors, is now a center for international diplomacy and has undergone rehabilitation by CMG Landscape Architecture, which skillfully addresses sustainability and preservation. During the VIP tours, the Sunnylands staff provided a wealth of information about the site's transformation from a private to a public facility.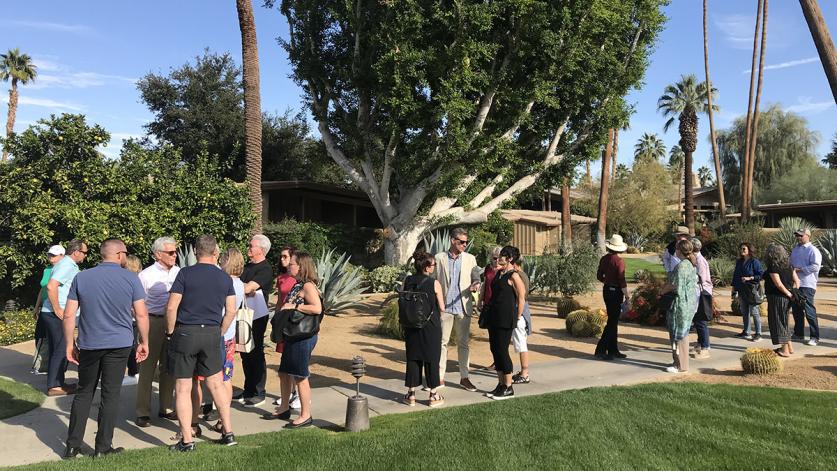 The daylong excursion included a visit to the gardens at the Charney Residence, the embodiment of classic Desert Modernism whose pedigree includes the most famous designers of the day: Wexler & Harrison architects, Arthur Elrod for the interiors, and Eckbo, Royston & Williams for the landscape design. The tour goers also luxuriated at the Thomas Davis residence, a home designed in 1957 by Eggers and Wilkman with colonnaded arcades inspired by Spain's Moorish-style architecture.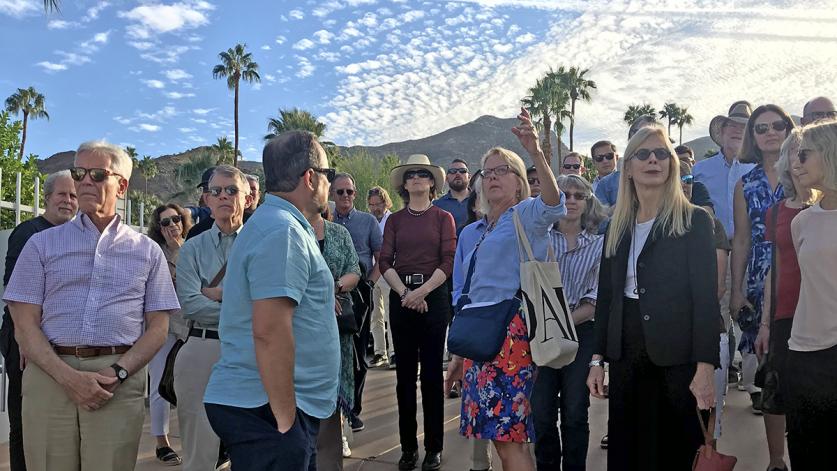 TCLF's Fifteenth Annual Silent Auction took place over two days and featured nearly 90 works of art created by landscape architects, architects, artists, photographers, and others. Highlights included a rare Lawrence Halprin watercolor of the FDR Memorial, Roberto Burle Marx's superb 1985 lithograph, Entranhas, and Camille Warmington's jewel-like painting Naoshima No. 14, created in 2019, one of the most sought-after works at the event. Bidders also chased after Robert Smithson's lithograph Torn Photograph from 2nd Stop (Rubble), Michael Kenna's luminous photograph Sakura and Full Moon, Study 1, and Millicent Harvey's exquisite Indigo Bloom.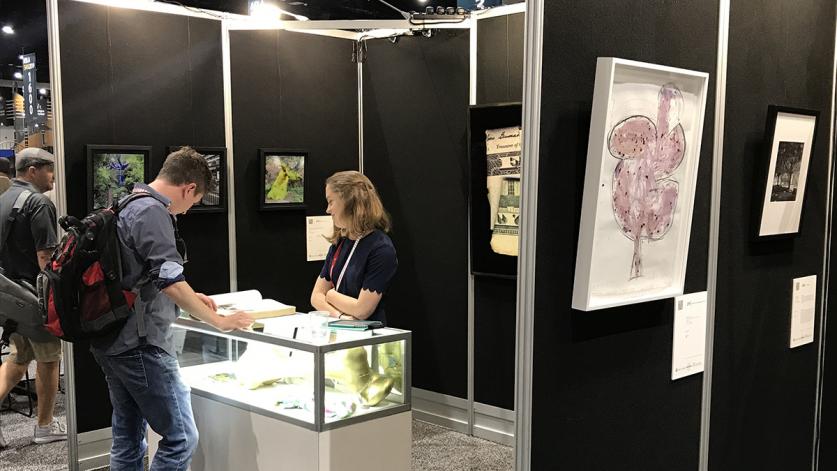 The proceeds from the silent auction will benefit the Pioneers of American Landscape Design Oral History Project, an ever-growing, award-winning series of videotaped first-person interviews with significant practitioners. TCLF is grateful for the generous support of our auction donors and our Annual Sponsor, the ASLA. Their continued commitment to this project ensures that the funds raised go directly to support TCLF's programming.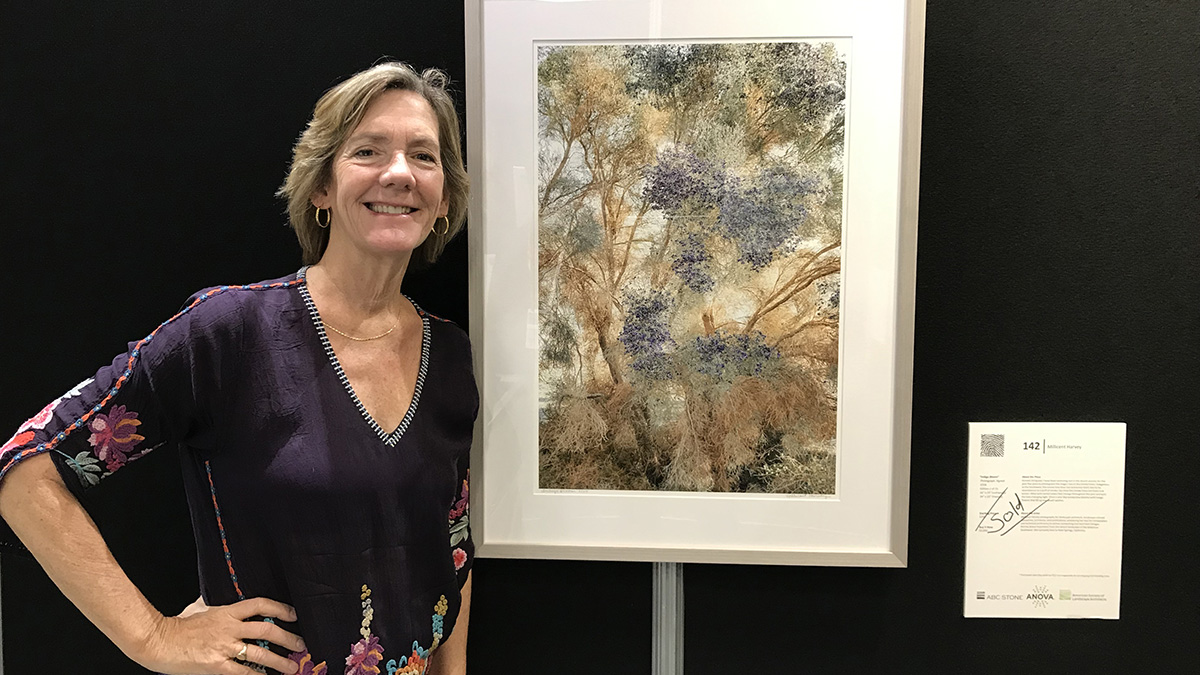 On Sunday afternoon, November 18, TCLF received an Honor Award in Communications for five What's Out There Cultural Landscapes Guides completed in partnership with the National Park Service. That evening, several ASLA members associated with TCLF became Fellows, including Stewardship Council member Brian Sawyer of Sawyer Berson in New York, Oberlander Prize Advisory Committee member Kate Orff of SCAPE in New York, former board member Brice Maryman of PLACE, and Oehme, van Sweden principal Lisa Delplace.  The following night brought prestigious honors for two founding board members of TCLF: Patricia M. O'Donnell of Heritage Landscapes in Charlotte, Vermont, and Douglas Reed of Reed Hilderbrand in Cambridge, Massachusetts. Heritage Landscapes received the ASLA Firm Medal, and Reed received the ASLA Design Medal.