TCLF Mourns the Loss of Renowned Landscape Architect Shlomo Aronson

TCLF Mourns the Loss of Renowned Landscape Architect Shlomo Aronson
TCLF Mourns the Loss of Renowned Landscape Architect Shlomo Aronson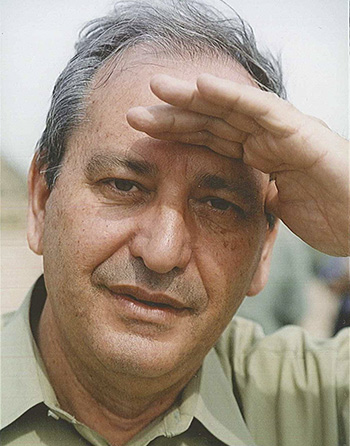 Shlomo Aronson was born in Haifa, Israel, on November 27, 1936. He was lured to California, in part by an article in National Geographic that touted life in Berkeley and its proximity to the Pacific Ocean. Accepted to the University of California, Berkeley, he initially enrolled in the School of Architecture and studied under Joseph Esherick. But after meeting landscape architect Lawrence Halprin following a lecture, Aronson immediately switched to the study of landscape architecture. He was taught by H. Leland "Punk" Vaughan, Robert Royston, and, in his final year of study, by Halprin, and he learned about horticulture during excursions with Geraldine Knight Scott and Mai Arbegast. Aronson graduated from Berkeley with his B.L.A. in 1963. He then worked in the office of Lawrence Halprin & Associates alongside Satoru Nishita, Don Carter, Richard Vignolo, and Jean Walton. Aronson met his future wife, Sandra, in November 1964, before going on to Harvard's Graduate School of Design, where he earned an M.L.A. in 1966. He then worked briefly in Boston and London before returning to his native Israel in 1968, where he would establish his home and a groundbreaking practice in Jerusalem's Ein Kerem neighborhood.
Over the course of four decades, Aronson developed a multidisciplinary practice (Shlomo Aronson and Associates) blending architecture, landscape architecture, and planning. He began work in Jerusalem in the office of the municipal engineer. His first major commission was for Beit Shalom Park, spanning a half-kilometer stretch of the southern wall of the Old City. The project involved critical upgrades to both the Zion Gate and the Dung Gate, and its strong archaeological components would foreshadow the nature of future projects, including comprehensive planning at the ancient site of Caesarea and at Beit Guvrin National Park.
Other projects included university campuses, parks, promenades, gardens, and plazas; among them, the Gabriel Sherover Promenade and the Haas Promenade and Park in Jerusalem (a collaboration with his mentor, Lawrence Halprin); Kreitman Plaza at Ben-Gurion University in the City of Be'er Sheva; the Jerusalem Botanical Garden; and the grounds of Yad Vashem, the official memorial to Jewish victims of the Holocaust. Although the majority of the firm's work was in Israel, international commissions included projects in Japan, China, Egypt, and Italy.
Known for designing modern spaces that embrace the natural, cultural, and environmental characteristics of the land, Aronson believed that the major role of the landscape architect in Israel was "to help create a sense of calmness in the landscape…" His firm was as much a family as a business. Still in operation today, it includes his son, architect Ittai Aronson (one of four children), and his daughter-in-law Barbara, a landscape architect.
Aronson's design approach is well chronicled in three publications: Shlomo Aronson (1998), Aridscapes (2008), and Making Peace with the Land: Tribute to Landscape Architect Shlomo Aronson (2010). He taught at many institutions, including Bezalel University, the Harvard Graduate School of Design, and the Institute of Urban and Regional Studies at Hebrew University Jerusalem, and his work garnered numerous national awards and recognition.
TCLF published an oral history of Aronson's life and career featuring interviews conducted in Israel in December 2011. Aronson died on September 13, 2018, at the age of 81.
Read a remembrance of Aronson by his friend and colleague Dr. Nurit Lissovsky, who was instrumental in planning TCLF's oral history.