WEISS / MANFREDI Weighs In on Brooklyn Heights Promenade

WEISS / MANFREDI Weighs In on Brooklyn Heights Promenade
WEISS / MANFREDI Weighs In on Brooklyn Heights Promenade
The Brooklyn Heights Promenade – Why It Matters
(A note from Weiss / Manfredi)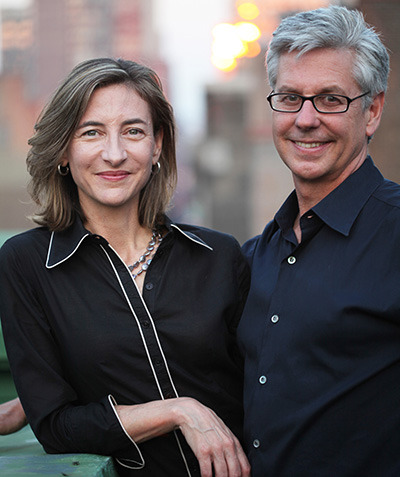 Highways, expressways, and rapid transit systems are primary determinants of city form, enabling the movement of people and material. Yet, they are often perceived to be inflexible barriers rather than connective threads. The fact that many postwar-era highways have divided urban neighborhoods, separating class and race, calls for careful reconsideration of how our infrastructure is situated today.   
One exceptional example is the Brooklyn Heights portion of the Brooklyn-Queens Expressway. The expressway was originally planned to cut through this historic area. After prolonged protests and lobbying, it was moved to the waterfront escarpment that edges the neighborhood. Instead of constructing two three-lane highways on the same level, a three-tier cantilever was designed to leverage the elevational difference between the Heights and the waterfront, reserving the top for a pedestrian promenade that opened in 1950. This 1,850-foot-long public park with panoramic views of Manhattan is, without dispute, one of the most beloved public spaces in the city.
For us, the most significant consequence of the expressway's relocation to the water's edge is not only the preservation of Brooklyn Heights, but also the creation of a hybrid public space in the context of a potentially destructive infrastructural project. The promenade was designed by Clarke and Rapuano, who shaped most of New York City's parkways, urban parks, and civic spaces in the postwar period. With a then-unprecedented multi-disciplinary design approach, they pioneered the first parkway system in the country. Their revolutionary approach integrated infrastructure, public amenity, and landscape to redefine the postwar urban experience. In Brooklyn Heights in particular, they utilized topography to harness the vertical potential of the expressway, generating a public park as an integral part. Heavy northbound and southbound traffic and a serene pedestrian promenade all coexist in a compact bunk-bed urbanism.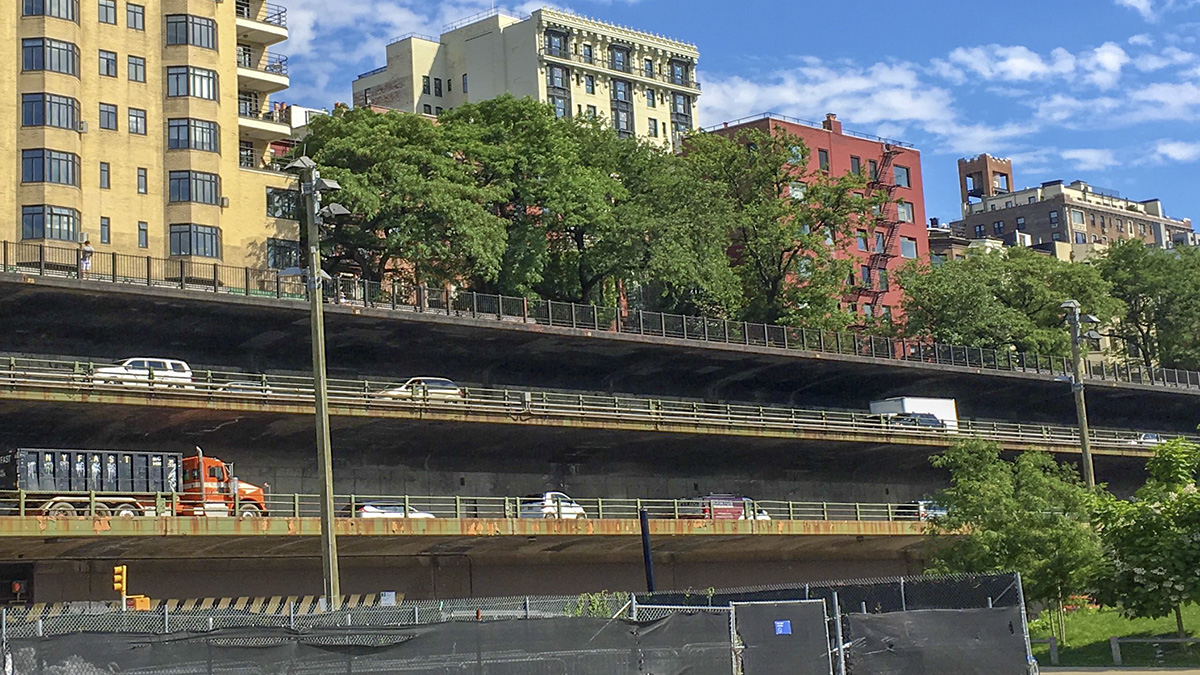 Constructed more than half a century ago, this contingent solution to a specific challenge still offers a pertinent paradigm. As architects and educators deeply involved in projects in the public realm, we believe the Brooklyn Heights Promenade remains one of the most remarkable urban design projects of the last century. By hybridizing a park and a stacked highway, it transcends the limitations of single-use infrastructure and, in turn, eliminates the "either/or" dichotomy associated with urban fabric versus infrastructural space. Seen through the dual lens of pressing ecological imperatives and shifting societal patterns, this project envisions more productive relationships between infrastructure, ecology, and public life—a paradigm that is more important now than ever.
-Marion Weiss and Michael Manfredi