'100 Women Campaign' Enters Final Stretch
'100 Women Campaign' Enters Final Stretch
'100 Women Campaign' Enters Final Stretch
The campaign to help endow the landmark Cornelia Hahn Oberlander International Landscape Architecture Prize reached its own milestone in the opening days of 2020, as the enrollment of several new supporters brought the endeavor to more than 80 percent completion.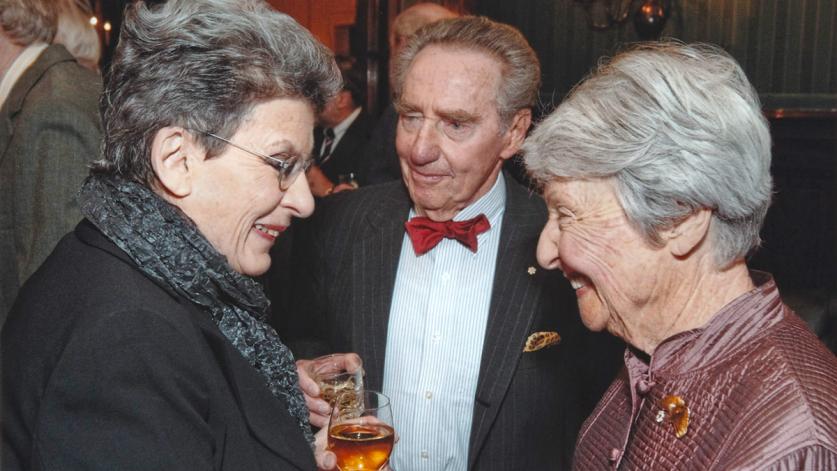 The indomitable Phyllis Lambert showed her enthusiasm for the Oberlander Prize, recalling a friendship with its namesake that began in the 1980s. "Cornelia has become a fearless innovator in sustainability in the field of landscape architecture, for which nothing has been too small or too big in engaging her keen analysis and the creation of sustainable landscapes." Lambert is the founding director emeritus of the Canadian Centre for Architecture, which she created in 1979 as an international research center and museum. She also founded Heritage Montreal in 1975 and was instrumental in establishing Milton-Parc, the largest and most vital non-profit cooperative housing renovation project in North America.   

Also joining the campaign was Nancy Prince, the chief of landscape architecture at the New York City Department of Parks and Recreation. Before playing a leading role at NYC Parks, Prince grew up in the Canadian cities of Montreal and Vancouver, and she fondly recalls playing in the innovative Children's Creative Center at Montreal's Expo '67, which Oberlander designed. "The details of the play space are so vivid in my memory that I can recall and sketch them today, including a rocking boat in a small river."
Frances Beatty's distinguished career includes serving as president of the Boston Society of Landscape Architects and directing the restoration of Frederick Law Olmsted Sr.'s Emerald Necklace parks and Boston Common. She was inspired to help endow the landmark prize by Oberlander's "deep dedication to landscape architecture, her ambitious reach, and her authentic humility."
And finally, rounding out the recent additions to the campaign were the leaders of the firm Crowley Cottrell, Michelle Crowley and Naomi Cottrell. The duo came together to form a landscape-architecture practice grounded in professional respect and friendship, with a shared desire to change the way they worked within the design and construction industry. "We take particular inspiration in the generous and nurturing way Cornelia Hahn Oberlander practiced—her openness to a project developing without ego or predetermined style, her focus on ethics and social responsibility, and her advocacy for children and play," the pair wrote.
The 100 Women Campaign is just one of many ways to support the Oberlander Prize, which is the first and only international landscape architecture prize that includes a US$100,000 award, along with two years of public engagement activities. The prize will be awarded every other year, beginning in 2021.