Anna Halprin Responds to Threat Facing Jerusalem's Haas Promenade

Anna Halprin Responds to Threat Facing Jerusalem's Haas Promenade
Anna Halprin Responds to Threat Facing Jerusalem's Haas Promenade
Editor's Note: The following is a letter from Anna Halprin, the renowned choreographer, dancer, and wife of Lawrence Halprin for 70 years until his passing in 2009. The letter was prompted by recent news that there is now serious discussion about modifying the Haas Promenade in Jerusalem, which Lawrence Halprin designed.
November 12, 2018—Veterans Day              
My husband, Lawrence Halprin, has been recognized as one of the most eminent landscape architects of his time. During his long career he designed numerous innovative sites in the United States—the Franklin Delano Roosevelt Memorial in Washington, D.C., Seattle's Freeway Park, and the Portland Open Space Sequence are perhaps among his best-known works. He received many awards and honors for lifetime achievements in his field, including the National Medal of Arts.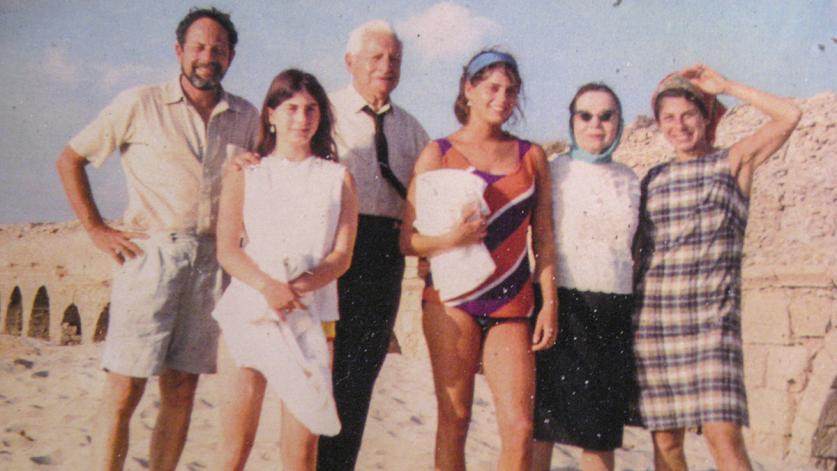 But many may not know about Larry's longstanding relationship to Jerusalem, which was both personal and profound: He was dedicated to the State of Israel and considered it his native homeland. When he was called upon by Teddy Kollek, mayor of Jerusalem from 1965 to 1993, to come to Israel to work, he did not hesitate to leave his office in San Francisco and answer the call. One of the requests was, in fact, for Larry to take part in the Jerusalem Committee in the 1970s.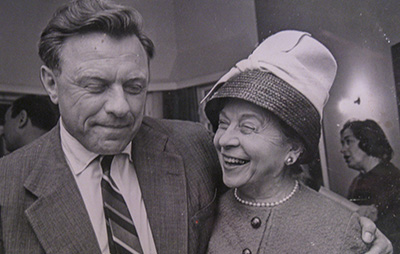 Larry's mother, Rose, was a beloved Zionist leader and held key positions in the Jewish Agency, serving twice as the national president of Hadassah. Larry's family, on his mother's side, was part of the early Yeshiva and had owned (and still does) property in Central Carmel, Palestine, (then under the British Mandate for Palestine) since the 1920s. The family moved to Palestine when Larry was 12 years old. The rich historical, cultural, and physical environment of Jerusalem and the surrounding area where they lived profoundly influenced Larry for the remainder of his life. At age 16 he returned to Israel to help build the kibbutz "Ein Hashofet."
[Rose] Halpern's Jerusalem years made a deep impression on her. She often spoke to friends of the long walks she took with her children through the Old City of Jerusalem and of the view of the Mount of Olives from her door. During her career, she would return more than sixty times to Palestine and, later, Israel.                                                      -from a biography on Rose Luria Halprin
Larry and I were newlyweds living in the United States at the outbreak of World War II. He enlisted to fight the Nazis in Germany but was assigned to a warship and sent to Japan. Towards the end of the war, when his boat was hit by a kamikaze pilot, Larry was brought to San Francisco on survivor's leave and quickly grew to love the wide-open California coast. I was still in New York then. If the War had not occurred, Larry and I may well have returned to Israel to make our home and raise our children.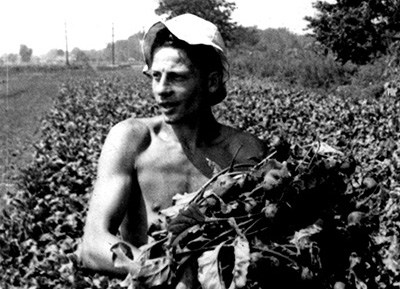 In any case, my husband always maintained a profound appreciation for Jerusalem. His talent was in understanding the singular, natural potential of special places. When Larry chose a project, such as Jerusalem's Haas Promenade, he brought not only his expertise to it, but also great thoughtfulness. Each aspect of the design process—the ecological form, as well as every decision on the human and environmental impact—was studied with meticulous attention to detail. As an artist, he engaged fully in the creative process, including his well-known "RSVP" and scoring, incorporating feedback from the local communities. He planned with sensitivity to cultural and historic layers in the landscape, and he believed that Jerusalem carried great spiritual and historical significance.
Larry was also temperamental and vehemently disagreed with developers who wanted to commercialize the site of the promenade; he fought consistently for his principles and for a vision of Jerusalem as a place of multicultural inclusion and peace. He stood firm in his belief that the Haas Promenade should always remain accessible and open—a place without fences or walls—in order to sustain the uncluttered views and special experience of what he considered to be a unique cultural and environmental landscape. He especially wanted the site to maintain its ancient, enduring nature as a place where shepherds brought their flocks for centuries across the hills towards Jerusalem…one of the most sacred pathways in the world. And that is what people come from around the world to experience. I understand the need for change and the desire to make the Haas Promenade inviting for daily usage. Yet, I cannot imagine why anyone would, or how they could, "redo" a creation of this nature.
In hopes of peace,
- Anna S. Halprin (co-authored with daughter Rana Halprin)