Garden Dialogues: Connecticut

Garden Dialogues: Connecticut
Garden Dialogues: Connecticut
Jun 27, 2015
to
Jul 19, 2015
In June and July, get exclusive access to private gardens in Connecticut and hear directly from the designers and their clients about their collaborative process.
How do clients and designers work together? What makes for a great, enduring collaboration? Garden Dialogues provides unique opportunities for small groups to visit some of today's most beautiful gardens created by some of the most accomplished designers currently in practice.
This event is now complete.
---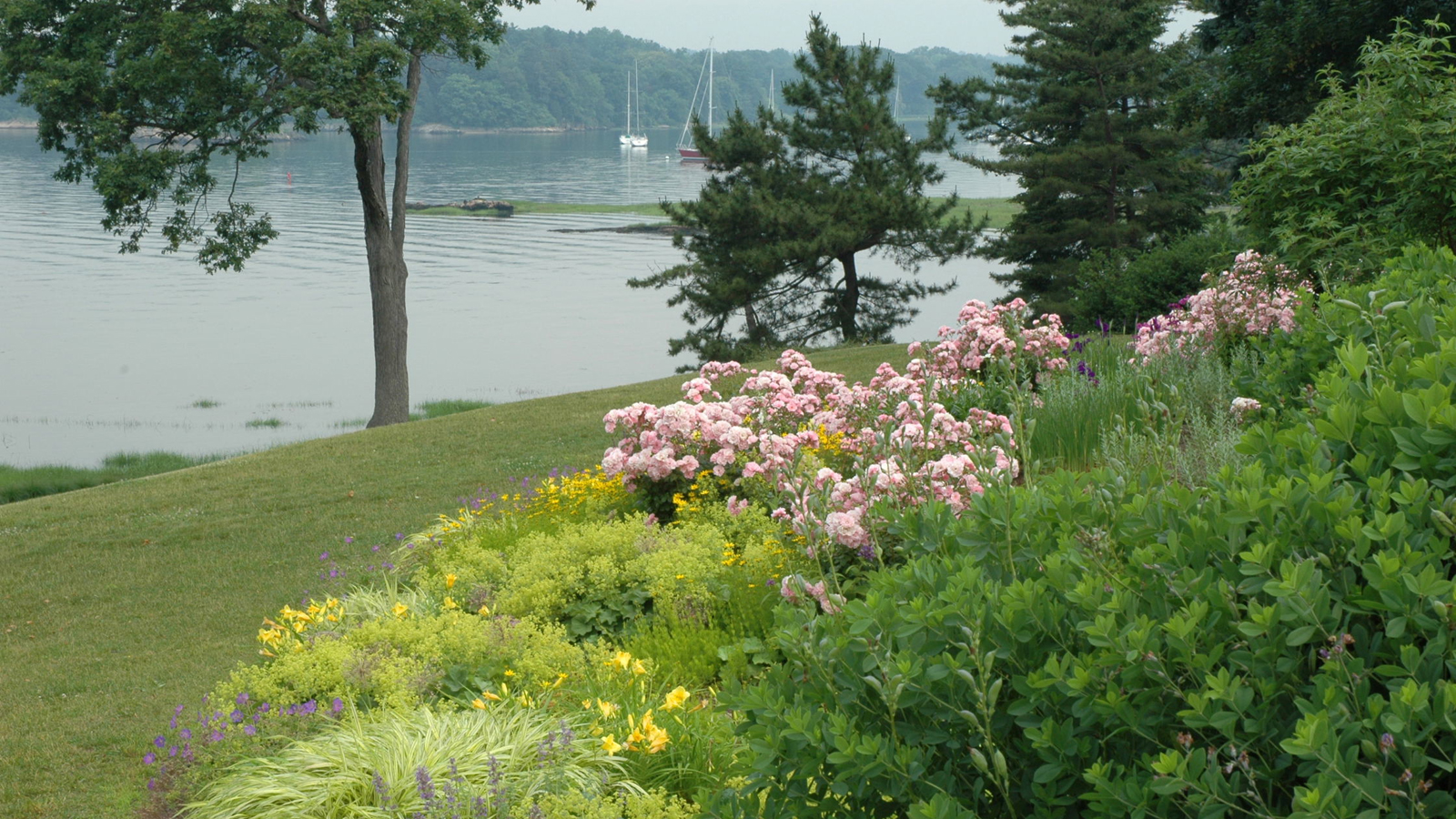 Saturday June 27, 10:00 to 11:30am | Riverside
Riverside Waterfront Residence
Susan Cohen, FASLA of Susan Cohen Landscape Architect
A stately grove of white birches greets visitors at the entry to this hilltop home – a nod to the birch forests of the owner's native Sweden. The house and gardens of this riverfront estate were carefully placed to take full advantage of the site's spectacular waterfront panorama. A long bluestone terrace runs along the back of the house, providing ample seating areas from which to enjoy the views. Spring-flowering trees are planted throughout the landscape and a large country garden overflows with old-fashioned roses, perennials, and annuals. The lush flower border here, blooming in shades of pink, purple, blue, and yellow throughout the summer season, can also be seen from passing sailboats. At one end of this garden is a small spa, surrounded by flowers. The landscape, like the gracious house, was designed to be a welcoming place for gatherings of family and friends, and it serves this purpose well. more photos
---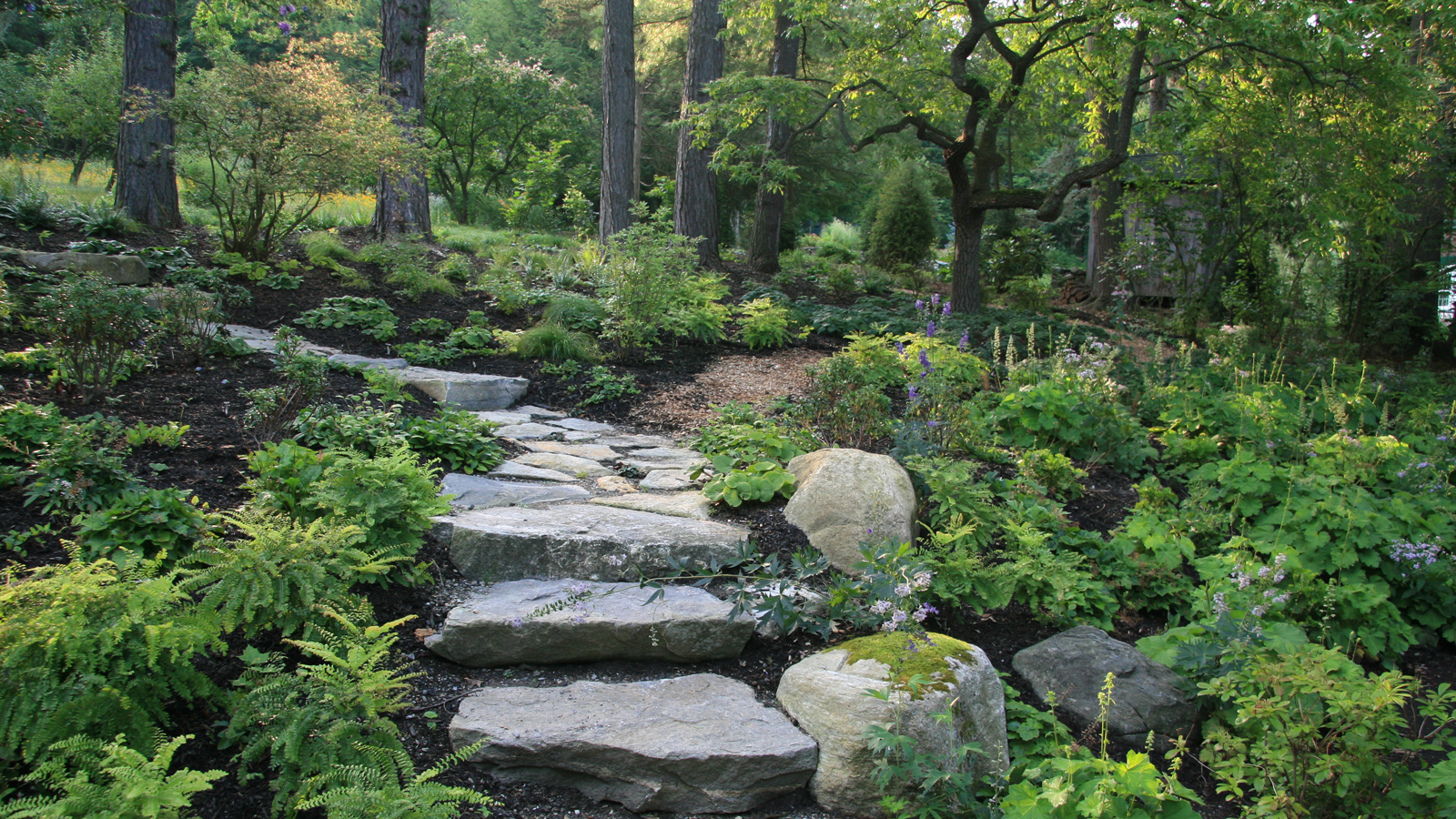 Saturday July 18, 3:30 to 6:00pm | Lakeville
Native Wildflower Meadow and Woodland Garden
Larry Weaner of Larry Weaner Landscape Associates
In the area surrounding Lake Wononskopomuc in northwest Connecticut, two landscapes, each distinct yet inspired by the region's natural environment, offer insight into the design of native landscapes and the role of the landscape architect in determining the trajectory of site evolution. Once a field of barren turf located along the lake's northern shoreline, the first site has been transformed into a mature, native meadow, with spectacular diversity and full floral display. The second site, a more recent woodland planting on the lake's eastern shoreline, supports a landscape in an earlier stage of evolution. While evidence of establishment techniques remain visible, this season marks a distinct moment in the landscape's advance toward full maturity. Despite their modest size, these landscapes provide a momentous occasion to better understand designed, native landscapes and their growth and evolution. Born in the mind of the designer and bearing his thumbprint, these native landscapes spring from the dance between humans and the patterns and processes of nature. more photos
---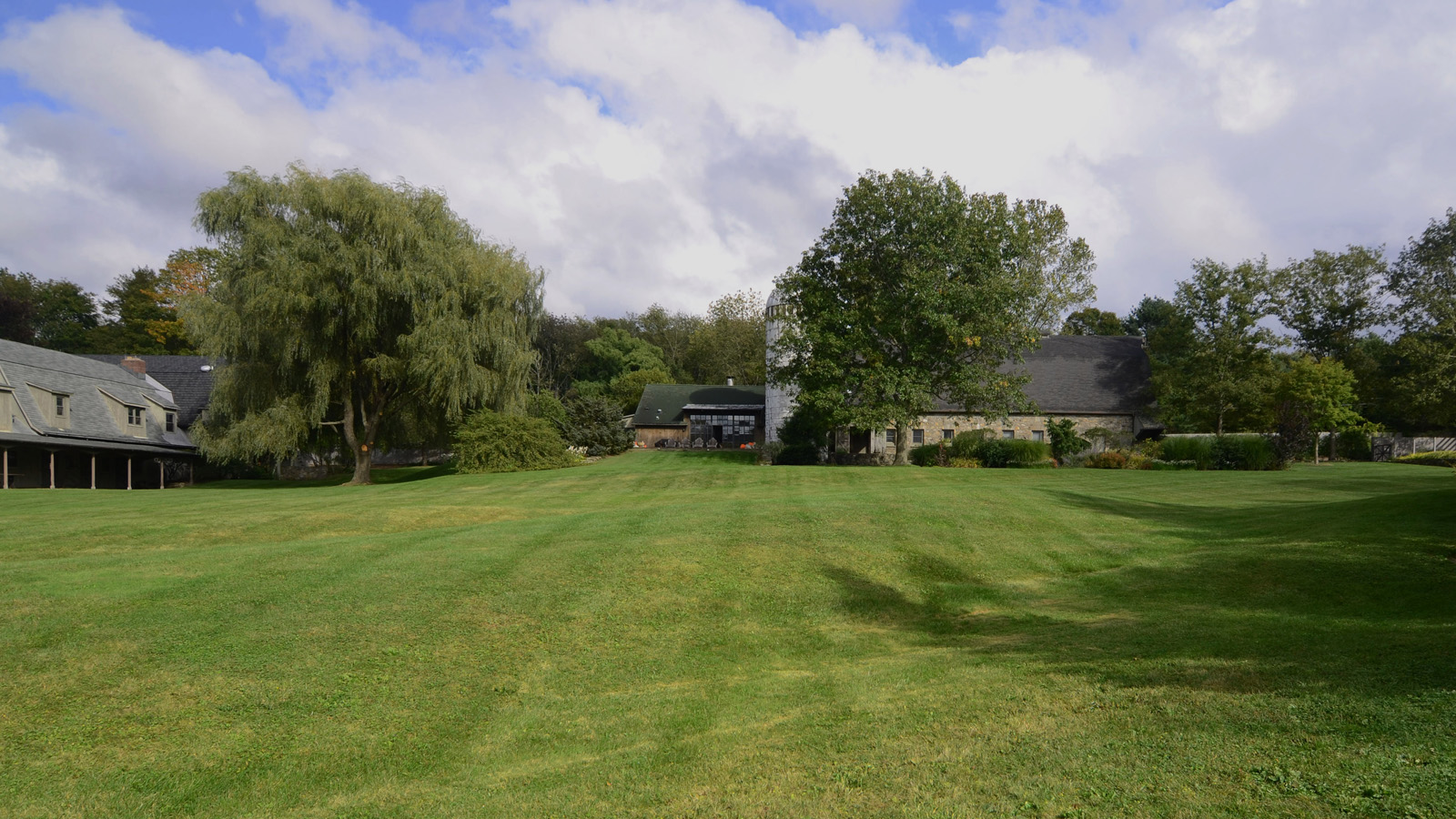 Sunday July 19, 3:00 to 4:30pm | Falls Village
Pittman Residence
Designed by A.E. Bye, Dialogue led by Kimberly Mercurio of Kimberly Mercurio Landscape Architecture
The centerpiece of this idyllic Falls Village property is a 3-acre parcel designed by twentieth-century landscape architect A.E. Bye. Characteristic of Bye's work, whose designs include the landscape for Frank Lloyd Wright's Reisley House, are the creation of manmade landforms and use of native plantings to subtly enhance the pre-existing ground plane. At this residence, Bye has created an undulating landscape, with mounds, native plantings, and evergreen and deciduous trees, strategically placed to display patterns of shadow upon the ground at certain times of day.
Landscape architect and Bye scholar Kimberly Mercurio will lead this engaging dialogue on the design history of the residence and the significance of Bye's play on shadows in landscape architecture. The event has been scheduled to take advantage of the early afternoon light so that attendees can see the full intention of Bye's design. Mercurio recently completed the A.E. Bye/Landscape Architecture Archives Research Fellowship at Penn State University and has received a grant from Dumbarton Oaks to further study and document his achievements.
In addition to learning about Bye's original design, attendees will also hear from the owners about how they have adapted and expanded upon the planting scheme and grounds of this historic landscape while maintaining the focus of Bye's design. more photos