Federal Judge Greenlights Towers Across James River
Federal Judge Greenlights Towers Across James River
Federal Judge Greenlights Towers Across James River
On Wednesday, May 23, 2018, U.S. District Judge Royce C. Lamberth rejected lawsuits by the National Parks Conservation Association (NPCA), the National Trust for Historic Preservation, and Preservation Virginia, which sought to halt Dominion Energy's construction of seventeen power-transmission towers across the James River within sight of historic Jamestown Island. The separate lawsuits challenged the U.S. Army Corps of Engineers' decision to allow the project to move forward, claiming that the Corps failed to consider reasonable alternatives as mandated by the National Historic Preservation Act and failed to conduct an environmental impact assessment in accord with the National Environmental Policy Act. The project, known as the Surry-Skiffes Creek Connector (because the towers would cross the James River between Surry County and Skiffes Creek, in James City County, Virginia), is slated for completion by summer 2019.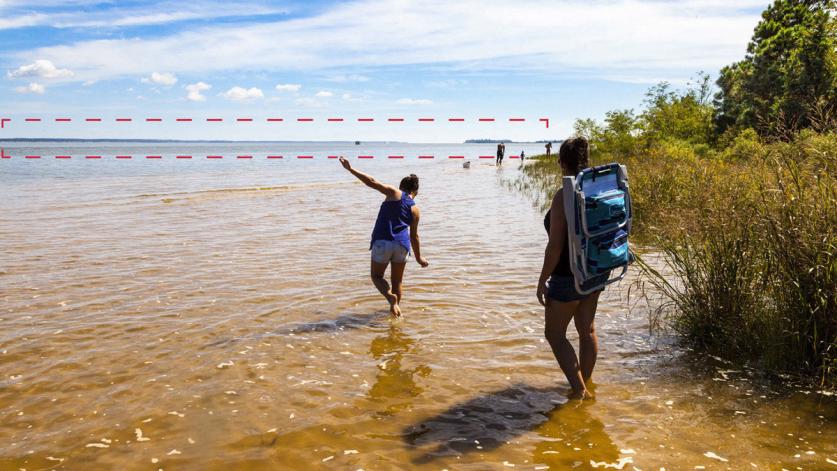 Following the judge's decision, all three groups filed a notice of appeal. Just days prior to the ruling, the NCPA filed a separate notice of intent to sue on behalf of the Endangered Species Act (ESA), citing new research that revealed the presence of two endangered species, juvenile Atlantic Sturgeon and adult Shortnose Sturgeon, in proximity to the project site. The National Marine Fisheries Service had, however, notified the Corps that no species would be negatively impacted by the construction of the towers, failing to acknowledge the very presence of Shortnose Sturgeon in the river, protected under the ESA since 1967. On June 11, 2018, the NCPA also filed a request for a preliminary injunction asking the courts to halt construction of the towers until the new findings can be properly considered. Dominion Energy has said that the project is "urgently needed" to meet its customers' needs.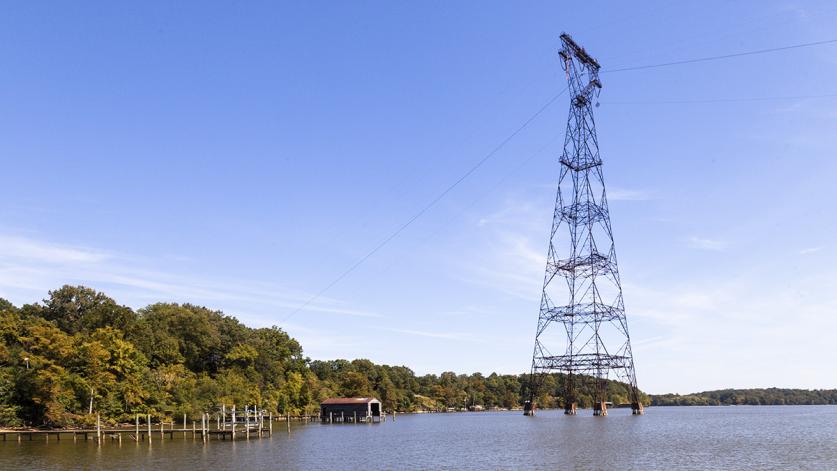 The Cultural Landscape Foundation listed the James River as one of several threatened cultural landscapes in its annual thematic advocacy campaign Landslide 2017: Open Season on Open Space after the U.S. Army Corps of Engineers issued conditional permits to construct seventeen transmission towers across the river, and another 27 towers near historical sites in the area. The tallest of the new illuminated towers would reach nearly 300 feet, and the project would adversely affect viewsheds from Jamestown Island, the Colonial National Historical Park, the Colonial Parkway, the Hog Island Wildlife Management Area, Carter's Grove National Historic Landmark, and the Captain John Smith Chesapeake National Historic Trail.
The current riverscape draws these various historic sites together, appearing much as it did in 1607 when the first permanent English colony was established at Jamestown. The proposed transmission towers would clearly alter the historic appearance and character of the river, which was officially recognized as "America's Founding River" by the U.S. House of Representatives in 2007, acknowledging its "extraordinary historic, economic, recreational, and environmental importance."