Garden Dialogues 2020: Vienna, VA - RESCHEDULED

Garden Dialogues 2020: Vienna, VA - RESCHEDULED
Garden Dialogues 2020: Vienna, VA - RESCHEDULED
All events will be subject to local guidelines on gatherings, including social distancing, wearing face coverings, and stay-at-home orders. Attendance is limited to 25 people, not only to maximize the safety of those attending but to promote an intimate learning experience. If this event needs to be postponed to comply with local ordinances, registrants will be notified directly.
When Jennifer Horn Landscape Architecture's (JHLA) principal first visited this site in Vienna, an updated but circa 1800s cabin was on site, adjacent to a late-twentieth-century house. The owners were dedicated to preserving the cabin while building their new home—a modern English country house designed by Barnes Vanze Associates. The preservation of the cabin influenced the architecture and was critical to the site plan. Spatially, it links the house and the pool. Temporally, it links past and present.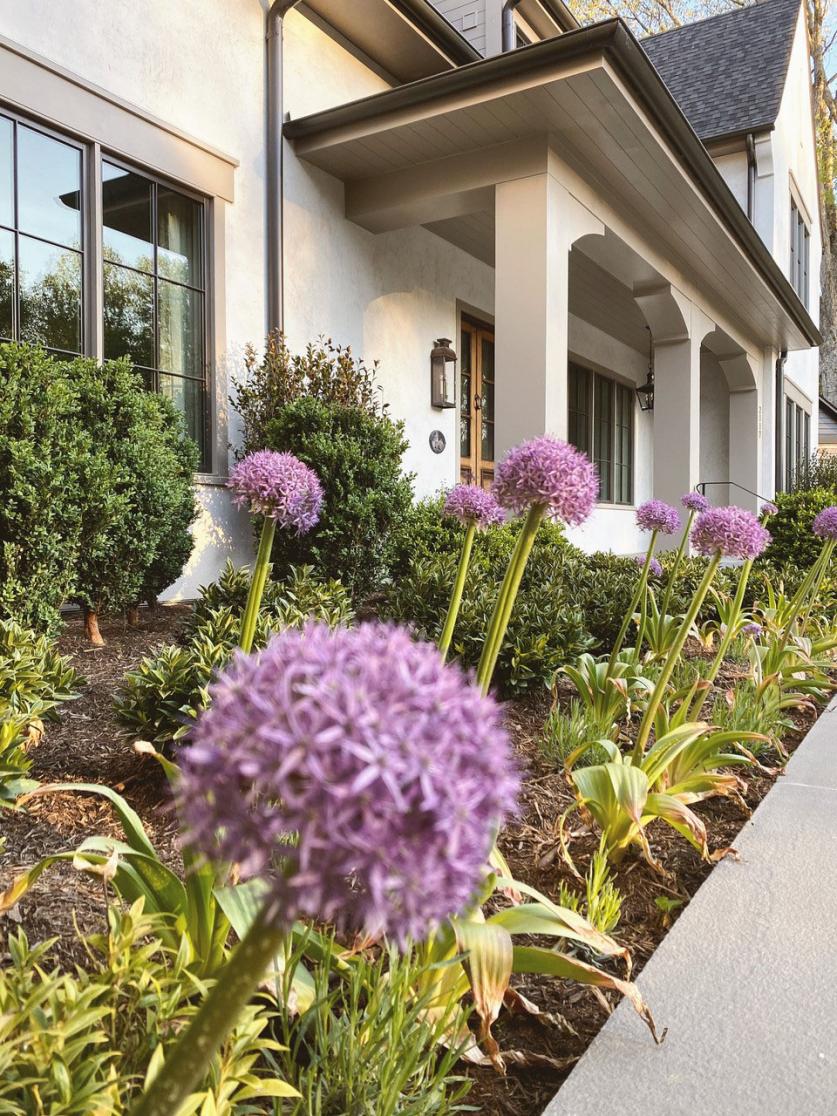 The space around the cabin is referred to as the "Remnant Garden." JHLA established a terrace that felt authentic to the cabin itself: vernacular, even improvised. Irregular pieces of bluestone were laid with varying joint sizes, and pockets of perennials fill occasional voids in the pattern.  An antique millstone, found on the site, was repurposed as a small water bubbler. The pool is located slightly uphill, beyond the cabin. Its location takes advantage of vista and the sun's path, while obscuring views of the winter cover from the house.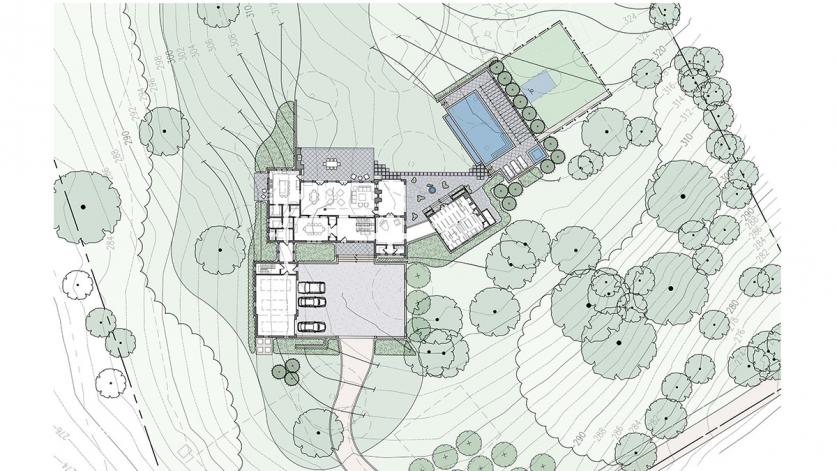 The landscape design is what JHLA imagines was once on the site: an allée of crabapples line the driveway leading to the motor court, and drifts of boxwood and sweetbox line the beds of the front façade. At the pool, a perennial border of iris, daisy, and various herbs offer color during the swimming season, while in more distant beds, deer-resistant plants, such as viburnum and butterfly bush, provide color. Specimen trees, such as Deodar cedar and magnolia, minimize views of neighboring houses.
This Garden Dialogue will be led by JHLA Principal Jennifer Horn.
2.0 LA CES™ professional development hours will be available to attendees.
Refund Policy
Cancellations and Refunds will be granted according to the following schedule:
Up to two (2) weeks in advance: 90% (Deduction represents administrative processing fees)
Less than two (2) weeks in advance but up to seven (7) days prior: 70%
No refunds will be made for cancellations seven (7) days prior to event
No refunds will be made for "No Shows" (a person who registers for a program but who does not cancel registration or attend the program).
Refunds will be processed as they are received or after the conclusion of the program, depending on the program date and when cancellation occurs. Refunds may take five (5) to seven (7) business days to process.