About the International Landscape Architecture Prize

About the International Landscape Architecture Prize
About the International Landscape Architecture Prize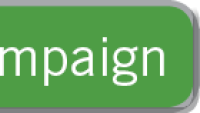 The Cultural Landscape Foundation (TCLF), a Washington, D.C.-based education and advocacy non-profit established in 1998 with a mission of "connecting people to places," is creating an international landscape architecture prize ("Prize") that will be awarded every other year, beginning in 2021. The Prize will include a monetary award of $100,000 and two years of public engagement activities that will raise the visibility of the honoree's work and of landscape architecture more broadly.
The announcement of the Prize is the beginning of a long-term campaign to: [a] establish the import and renown of the Prize on par with the Pritzker Prize in architecture, the Nasher Prize in sculpture, and other internationally prestigious, influential, and desirable prizes and awards; [b] elevate the art and profession of landscape architecture; [c] promote informed stewardship among landscape architects, architects, and the arts and design communities more broadly, for works of landscape architecture by the Prize recipient, and works of landscape architecture generally; and [d] elevate the level of critical discussion about designed landscapes to increase public appreciation for the role of design.
The Prize will be administered by TCLF. Overseen by a dedicated, independent curator, the Prize program will also be integrated with TCLF's three core programming initiatives, What's Out There®, Pioneers of American Landscape Design®, and Landslide®, all of which have received wide recognition and multiples honors.
Underpinning these efforts, a Prize Advisory Committee was established in 2018 to provide critical guidance in developing the framework of the prize and the parameters of the nominee selection and jury process. The Prize Advisory Committee was chaired by Elizabeth K. Meyer, the Merrill D. Peterson Professor of Landscape Architecture at the University of Virginia School of Architecture in Charlottesville, Virginia. Committee members include Thomas Bacon, FAIA, founding partner of Lionstone Investments, Advisory Board Member of the Kinder Institute for Urban Research, and chairman of the Houston Parks Board for a decade; Adriaan Geuze, IR, RLA, OALA, founding partner and design director of West 8 in Rotterdam, The Netherlands, and New York, New York; Gary R. Hilderbrand, FASLA, FAAR, founding principal and partner of Reed Hilderbrand in Cambridge, Massachusetts, and New Haven, Connecticut; Joeb Moore, FAIA, NCARB, principal of Joeb Moore + Partners in Greenwich, Connecticut; Laurie D. Olin, FASLA, FAAR, partner of OLIN in Philadelphia, Pennsylvania, and Los Angeles, California; Kate Orff, founder of SCAPE Landscape Architecture DPC in New York, New York and New Orleans, Louisiana; and Catherine Marcus Rose, president of the Board of Trustees of the Dallas Museum of Art and inaugural co-chair of the Nasher Sculpture Prize in 2016, an award that in part inspired the structure of this prize.
Image Credit: Yosemite Falls Corridor, Yosemite National Park, CA, 2016. Designed by Lawrence Halprin, 2005. Photo © Phillip Bond, courtesy The Cultural Landscape Foundation. Learn why we chose a work by this landscape architect.