A Race to the Finish Line for the 100 Women Campaign

A Race to the Finish Line for the 100 Women Campaign
A Race to the Finish Line for the 100 Women Campaign
The 100 Women Campaign continues to advance ever so close to the finish line, nearing the end of an endowment initiative that began when Cornelia Hahn Oberlander was announced as the namesake of TCLF's new international prize in landscape architecture.
Joining the campaign is Sue Sirrs, founding principal at Outside! Landscape Architects Inc. based in Nova Scotia. Ms. Sirrs is passionate about connecting people to nature and sharing the importance of landscape to human health and wellbeing. An international award-winning firm, her practice reflects her sense of adventure and love of the outdoors.
Ms. Sirrs recalls the address she heard Cornelia give at a convocation in 2008. Cornelia shared the acronym VIM: Vision, Imagination and Motivation. "We need VIM now more than ever," Ms. Sirrs affirms, "and I'm honored to contribute to the Cornelia Hahn Oberlander Prize in Landscape Architecture and elevate the profession on the global stage."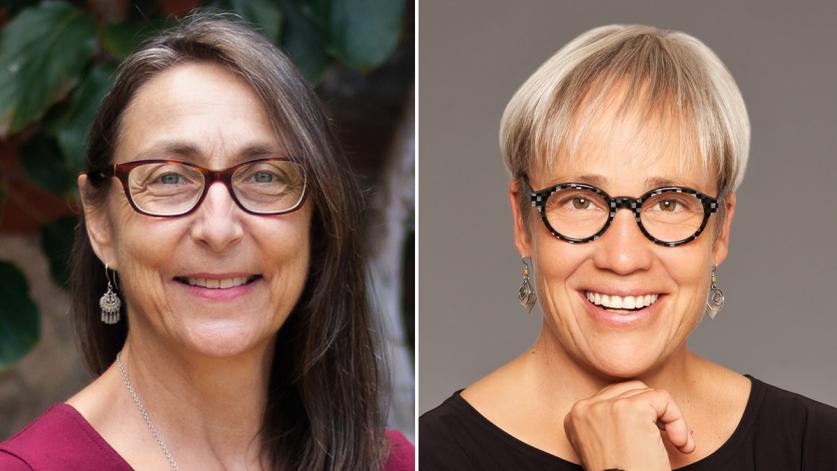 Ann E. Komara, RLA joins the 100 Women Campaign in Honaris Causa by Tina Bishop. Professor Komara began teaching in landscape architecture in 1986 while working at EDSA Associates and continued for more than 30 years in positions at Rutgers, Penn State, and University of Colorado. Since then, she has mentored countless graduate students and taught studios, landscape history, and seminars exploring topics ranging from landscape reception to advanced plants. Her documentation with students and research on Lawrence Halprin and Satura Nishita and their work on Denver's Skyline Park in the 1970s became the first HALS for the State of Colorado and the first nationally recognized documentation of a mid-century modern landscape in the nation and led to the award-winning book, Lawrence Halprin's Skyline Park, produced in concert with TCLF.
"Many have benefitted from her theoretical inquiries, analytical processes and thinking, and most of all from her love of landscape," says Ms. Bishop. "This gift is from the many women who have been inspired and influenced by Ms. Komara, and in recognition of her decades of intellectual inquiry that has driven us all to excel."
The 100 Women Campaign is just one of many ways to support the Oberlander Prize, the first and only international landscape architecture prize that includes a US$100,000 award, along with two years of public engagement activities. The Oberlander Prize will be awarded every other year, beginning this fall, 2021.