Sherry Frear Tapped to Lead NRHP/NHL Program

Sherry Frear Tapped to Lead NRHP/NHL Program
Sherry Frear Tapped to Lead NRHP/NHL Program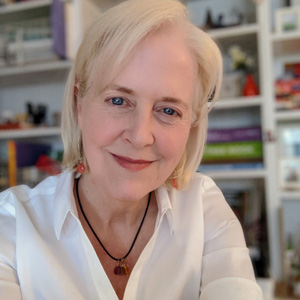 The National Park Service recently announced that Sherry Frear, ASLA, RLA, has been appointed as Chief of the National Register of Historic Places and National Historic Landmarks Program. Registered in the State of Maryland, Frear is the first landscape architect to head the important national initiative, and her commission bodes well for the future recognition and visibility of cultural landscapes.
"I hope to expand existing efforts to bring greater attention to historical and cultural landscapes," Frear said. "One much-needed initiative is the development of formal guidance for identifying and evaluating Modern Era landscapes, and I look forward to working with our partners, including TCLF, as we move forward."
Most recently serving as an historic preservation specialist in the General Services Administration's Office of Design and Construction, Frear comes to the job with a varied skill set. After earning a B.A. in history from the University of Maryland, she worked for a decade at a prominent law firm in Washington, D.C., assisting with construction-related litigation. She then pursued an M.A. (in historic preservation planning) and M.L.A. at Cornell University. After Frear graduated, she gained on-the-ground experience with parks, master planning, and historic landscapes at the municipal, state, and federal levels, including work on streetscapes in Arlington, Virginia, on the park system of Fairfax County, Virginia, and stints with the District of Columbia and, later, the National Park Service.
As the official list of the nation's historic places worthy of preservation, the National Register of Historic Places is authorized by the National Historic Preservation Act of 1966 to "coordinate and support public and private efforts to identify, evaluate, and protect America's historic and archeological resources." There are currently more than 95,000 properties—from nearly every county in the United States—listed in the National Register, totaling some 1.8 million contributing resources, ranging from objects to buildings, sites, and historic districts.
With its roots in the surveys of historic properties first authorized by the Historic Sites Act of 1935, the National Historic Landmarks (NHL) Program was officially established in 1960. The Secretary of the Interior designates NHLs, which are historic places of national significance. While today there are nearly 2,600 NHLs in the United States, fewer than 75 are noted for significance in landscape architecture.