Clermont Lee-Designed Garden Named One of Ten "Places in Peril"

Clermont Lee-Designed Garden Named One of Ten "Places in Peril"
Clermont Lee-Designed Garden Named One of Ten "Places in Peril"
The Clermont Lee-designed garden at the Savannah, Georgia, home of Girl Scouts USA (GSUSA) founder Juliette Gordon Low, a Landslide site since January 2016, was included on the Georgia Trust for Historic Preservation's 2019 "Places in Peril" list, issued on November 7, 2018. TCLF nominated the Juliette Gordon Low Birthplace garden to the annual list because of plans by the Birthplace stewards and GSUSA to substantially alter or destroy the historic garden.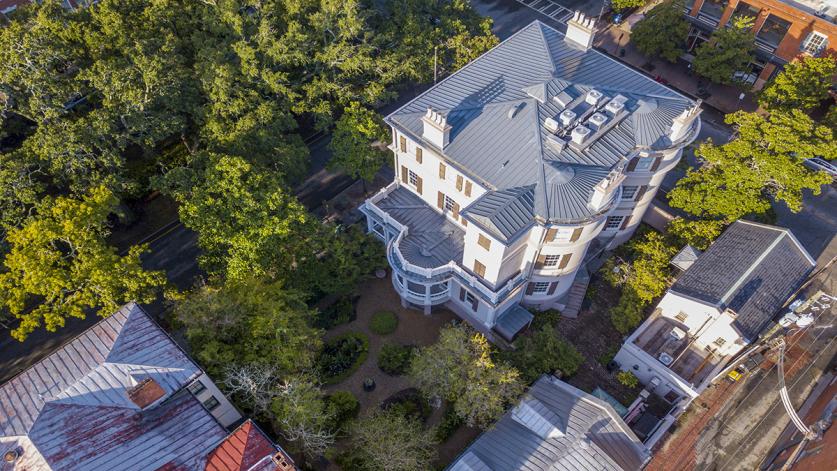 Lee's involvement with the Birthplace began in the 1950s, shortly after GSUSA purchased the home, and lasted for more than 40 years. A Savannah native who spent most of her career in the city, Lee (1914-2006) was among the earliest women to practice landscape architecture professionally in Georgia and was reportedly the first professional practitioner (male or female) in Savannah. She was known as the foremost expert in recreating historic landscapes in Savannah, and her design for the Juliette Gordon Low Birthplace, a Victorian parterre garden comprising intricate geometric shapes, is an important work in her career cannon, hence the designation as a Landslide site.
Birthplace stewards claim that the garden is difficult to maintain and that its design creates problems for programming and accessibility. TCLF, in collaboration with Juliette Gordon Low descendants, commissioned the Atlanta-based landscape architecture firm Tunnell & Tunnell to create three design concepts that would address the GSUSA's stated concerns through a rehabilitation that maintains the integrity of the Lee design. Margaret Seiler, a descendant of Juliette Gordon Low, said, "My family and I are excited to see proposed designs that meet the immediate needs of Girl Scouts and other visitors to the Birthplace while also supporting our long-range goal of the preservation of history."  The Georgia Trust's "Places in Peril" designation raises the visibility of the garden and the threat to it—hopefully proving an impetus to reach a resolution.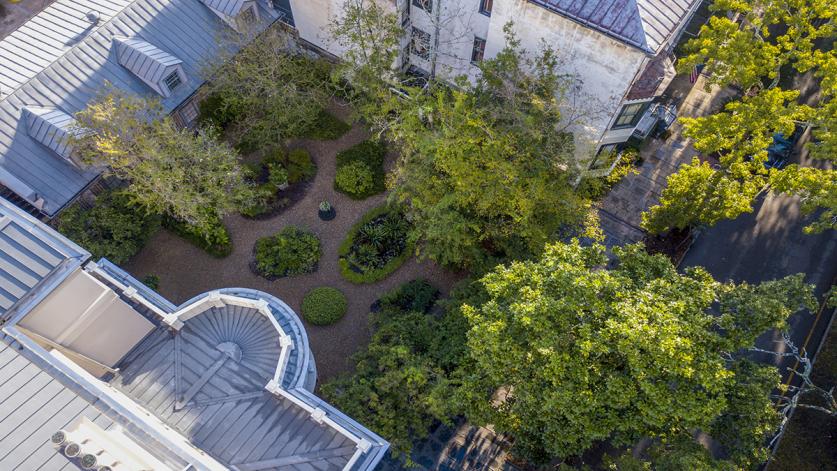 Lee, who was profiled in Shaping the American Landscape: New Profiles from the Pioneers of American Landscape Design Project, was educated at Barnard College in New York City and earned a master's degree in landscape architecture in 1939 from the Smith College Graduate School of Architecture and Landscape Architecture (formerly the Cambridge School) near Harvard University in Cambridge, Massachusetts.  In addition to the garden at the Juliette Gordon Low Birthplace, Lee developed designs and planting plans for other historic buildings in the city, including the Andrew Low House and Green-Meldrim House, along with five city squares that were integral to the colonial plan by James Oglethorpe. She also consulted on many historic landscapes throughout Georgia.