Robert Hammond

Co-Founder and Executive Director, Friends of the High Line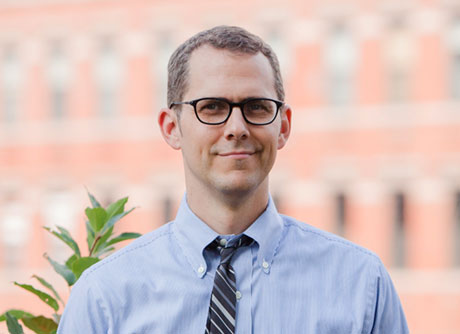 Robert Hammond is the Co-Founder and Executive Director of Friends of the High Line, a nonprofit conservancy that he co-founded with Joshua David in 1999. Friends of the High Line raises 98% of the High Line's $14-million-dollar annual operating budget to maintain, operate, and program the park. To date, Friends of the High Line has raised over $300 million in public and private funding.
With more than 7.6 million visitors annually, the High Line is one of New York City's top destinations. It offers more than 400 free public programs each year and has presented works by more than 120 artists.
Before the High Line, Mr. Hammond supported the launch of online businesses in the public health and travel commerce industries, and worked as a consultant for an array of organizations, including the Times Square Alliance, and Alliance for the Arts.
He has been awarded the Vincent Scully Prize (2013), the Rome Prize by the American Academy in Rome (2010), the Rockefeller Foundation's Jane Jacobs Medal, along with David (2010), and an honorary doctorate from The New School (2012). Mr. Hammond is also a self-taught artist and served as an ex-officio member of the Metropolitan Museum of Art's Board of Trustees.
Additionally, Mr. Hammond is a co-producer of the film Citizen Jane: Battle for the City, which recently premiered at the Toronto International Film Festival and is the opening-night selection for DOC NYC. The film chronicles a clash between mid-20th-century urban planning methods and chronicles how they're related to today's urban renaissance.
Hammond is a graduate of Princeton University.