Suzanne B. Scott

General Manager, San Antonio River Authority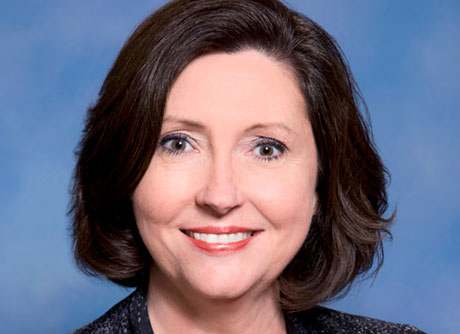 Suzanne Scott has served as General Manager of the San Antonio River Authority (SARA) since September 2007. Working closely with the Board of Directors, she oversees and works with a talented staff to extend SARA's environmental leadership, stewardship and expertise while inspiring actions for healthy creeks and rivers within the San Antonio River Basin.
Ms. Scott started at SARA in May 2000 to establish the agency's first intergovernmental and public information office. She increased SARA's presence in the community and enhance its partnerships with stakeholders and local, state and federal governments. As general manager, Ms. Scott has continued those collaborations to plan, develop and secure funding for major projects to improve the San Antonio River and its tributaries. The $384 million San Antonio River Improvements Project enhanced access to and environmental restoration of thirteen miles of the San Antonio River through miles of hike, bike, and paddling trails. The project has brought residents and wildlife back to the river creating more appreciation and value from this treasured natural resource. The completion of the river's restoration served as a key factor for recent inscription of the San Antonio Missions as an UNESCO World Heritage Site.  The success of the San Antonio River improvements has led to overwhelming community support for improvements along other waterways with SARA now serving as the project manager for the $175 million San Pedro Creek project to transform an historical creek into a major downtown destination and cultural park. 
Ms. Scott obtained her Bachelor's degree in Advertising & Public Relations at Texas Tech University and Master of Urban Administration from Trinity University.