Roberto C. Treviño, AIA, MBA

Architect, Private Pilot, and City Councilman of San Antonio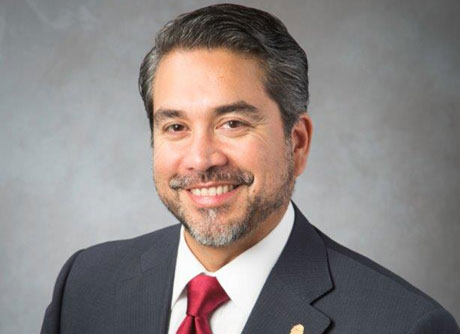 Roberto Carlos Treviño graduated from Texas Tech University with a Bachelor's Degree of Architecture and later, a Master's Degree in Business Management from the Rawls College of Business.
He is a Registered Architect in the State of Texas. In addition to his architecture practice, he has served on the Airport Advisory Committee, and is currently a member of the Bexar County Appraisal District Board of Directors.
He has 20 years of professional experience in Architecture and Construction Management. He has been involved with numerous project types, including commercial, educational, institutional, religious, medical, hospitality, and residential.
In December 2014, Mr. Treviño was unanimously appointed to the San Antonio City Council to fill the vacancy in District 1, which includes all the downtown area. He was elected to a full term in May of 2015.
Councilman Treviño was appointed by Mayor Taylor to serve as Chair of the Neighborhoods and Livability Committee. He also serves on the Criminal Justice and Public Safety, Economic and Human Development, and Housing Council Committees.
With his varied background as both an architect and businessman, he brings a broad perspective to his position as District 1 Councilman. He is deeply devoted to historic preservation as well as high tech growth for San Antonio. Within this framework, his underlying goal is to provide a life of dignity for all the people of San Antonio and to make San Antonio a "City by Design."